I am hugely grateful for the kind comments my fabulous clients have left for me, please pop over to my Facebook page to see more
"What can we say about this lady! There's no better way to describe how much we loved her photography than to say that we arranged our wedding date based on the dates Rachel had free in her diary! From the moment we met at our first consultation she was warming, friendly & genuinely interested in us & our wedding plans. When you think about how much of your wedding day is spent with your photographer, you need to get on with them. We got that & more with Rach – she was so much fun to be around & only added to the amazing memories of our day (& came out with some brilliant one-liners that we'll remember forever)! Our images are beautiful, beyond what we expected. To this day people still comment & say they are hands down the best they've seen. Some of our guests have either booked or have their eye on her for their future weddings! Since the wedding we've kept in touch & I hope that continues – I'll always admire your work Rach. Forever grateful & massively indebted to the best photographer & the loveliest lady ever xxx"
– Hannah & Adam (11/6/16)
"Finding someone to capture the precious moments was at the top of our wedding list. As soon as we saw Rachel's work we just knew there was no need to look any further! We certainly found more that we could ever have wished for with Rachel.
Her help before, during and after the wedding has been brilliant. Our pre-wedding meetings, where Rachel basically helped us plan the whole day, made us feel at such ease. Thank you also for being such a big help on the day with timings etc. I don't know what I would have done without her there to give me advice on what to do when. The groomsmen were also thankful for her reminder to put on their buttonholes!! Our guests haven't stopped taking about her photos, she captured the most beautiful photos when they didn't even notice her around.
We have the most amazing photos, we love every single one of them. We were completely blown away when we received our USB.
Thank you so much Rachel xxx"
– Mari & Dan (13/5/17)
"Wedding planning we loved. We knew exactly what we wanted as a couple, except when it came to having our photos taken. We are a reserved couple and we cringe at the thought of being 'in the lime light' we never dreamed of us being able to have an album full of beautiful, natural photos… All of our fears completed melted away as soon as I spoke with Rachel. What an utter dream she is. With a tailor made package, regular contact over the year and a timescale set for our big day, we couldn't be happier. During the day Rachel wasn't just our photographer. We felt like we had a friend working along side us. We both rarely knew she was there but she was constantly and discretely snapping away. Capturing beautiful memories of our special moments. We have watched our slide show of pictures over and over. We fall in love with them every time we view them. From us both, thank you so much Rach, you've blown us away and I wish you all the success and more in the future. You deserve it. 
😘 xxxx"
–  Linsey & Luke (18/5/17)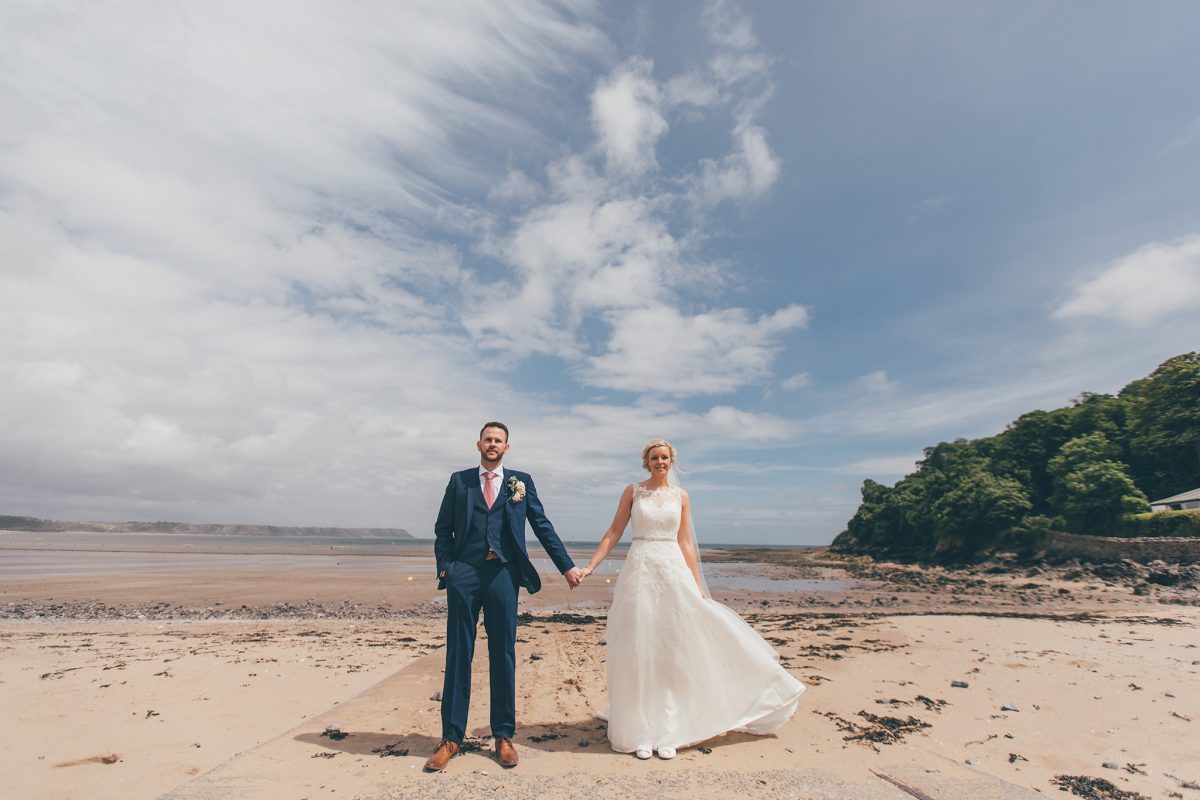 "Rachel was fantastic from the first time we met her. Excellent, responsive service from her and most importantly of all absolutely stunning photos of the day. Couldn't recommend her any more highly. You will not be disappointed. Thanks, Rachel!" (Ross) "Thank you so so much for the photos, they are stunning! You are the best photographer in the world, we are so grateful you were there to capture every little detail xxx" (Laura)
–  Laura & Ross (12/6/17)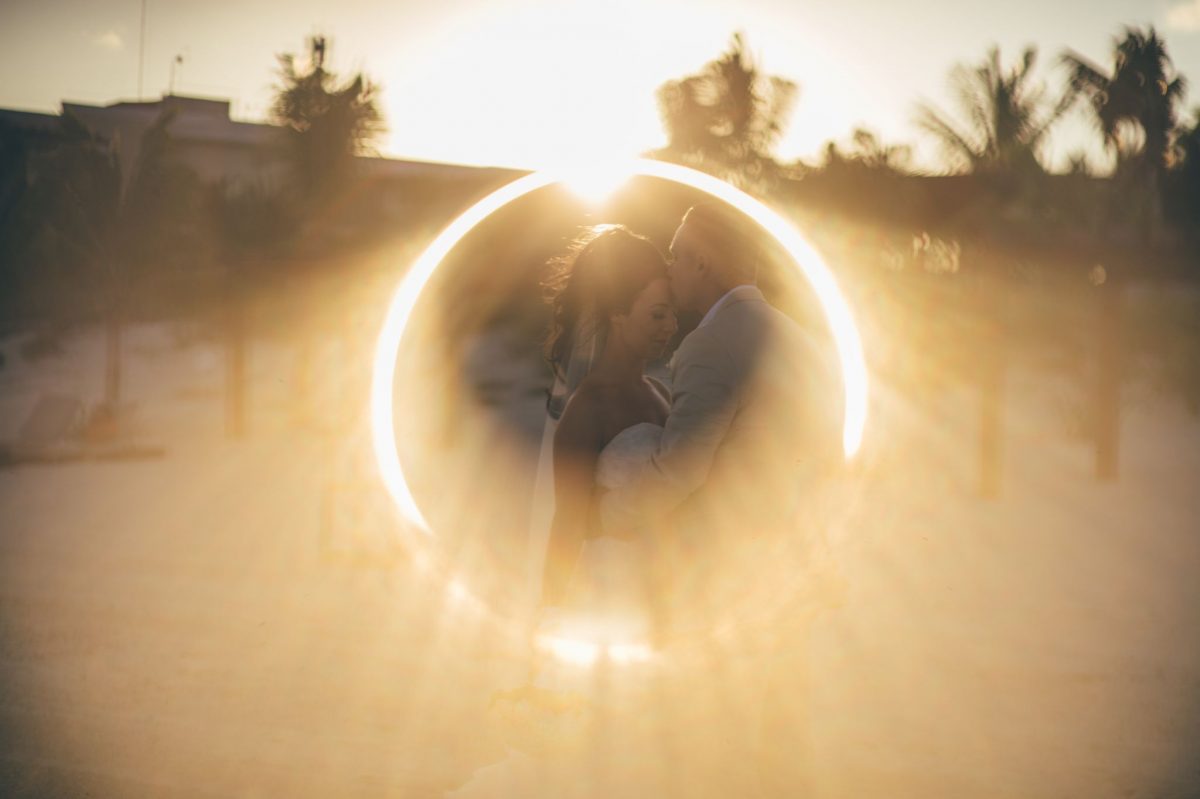 "I'm going to keep this short as I can honestly say that I am lost for words..it's taken me almost 6 months to write this and not cry lol
We are so so thankful that Rachel photographed our wedding. We saw her work and fell in love, but when we met Rachel we knew she was the one.
Having spent a week in Mexico with Rachel, I can honestly say she is very special and is now a family friend.
She made us feel so relaxed in front of the camera, it really made a difference and we had the most incredible photos.
Our photos are our memories and Rachel captured every one of those perfectly.
Look forward to picking our album with you and of course spending time with you in Jamaica again for my sisters wedding- we wouldn't have anyone else!
Thanks again Rachel, you are amazing
Lots of Love Mr&Mrs Noble xx"
 – Alana and Chris (5/11/16)
"We are so happy with our wedding photos. Rachel has absolutely exceeded our expectation she captured the day perfectly for us. She was so easy to work with from the first meeting we knew we had chosen right photographer for us! Rachel always responded quickly to any messages sent and was a pleasure to have at our wedding. Thank you so much Rachel xx"
 – Cara and Tom (14/10/16)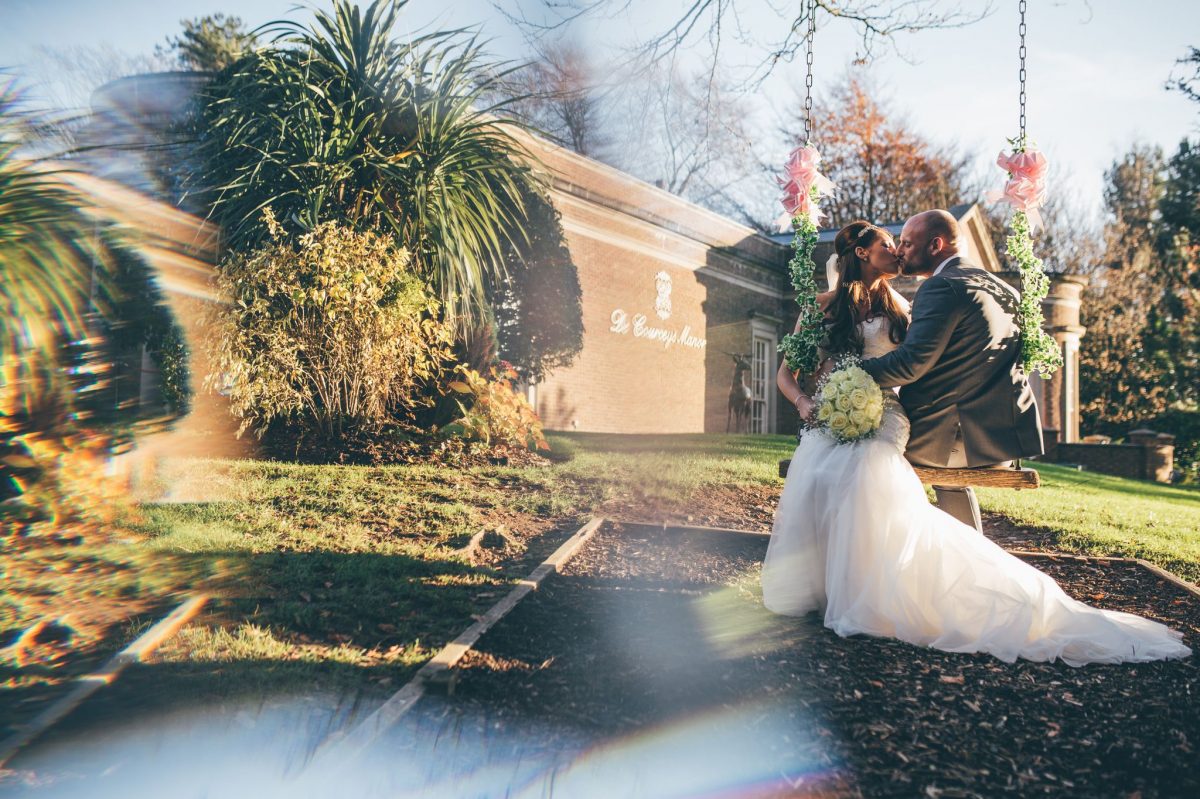 "Me & my husband Gavin first met Rachel at the Vale wedding Fayre. As soon as we saw her work we knew that Rachel was going to be the one to capture our special day.
I can't even put into words how amazing Rachel was on our wedding Day.
Rachel is so professional, friendly, & down to earth, she really made everyone feel at ease during the day!
When we saw some of the wedding photos she had posted on Facebook throughout the day we were so excited to see all of the pictures.
We have recently had our USB & can honestly say that we were blown away by some of the things that Rachel had captured. The photos are amazing & I am so glad we have these to look back on. The best memories of our perfect day!
We would highly recommend Rachel, she is truly the best!
Rhiannon & Gavin 26.11.16 xxxxx"
 – Rhiannon and Gavin (26/11/16)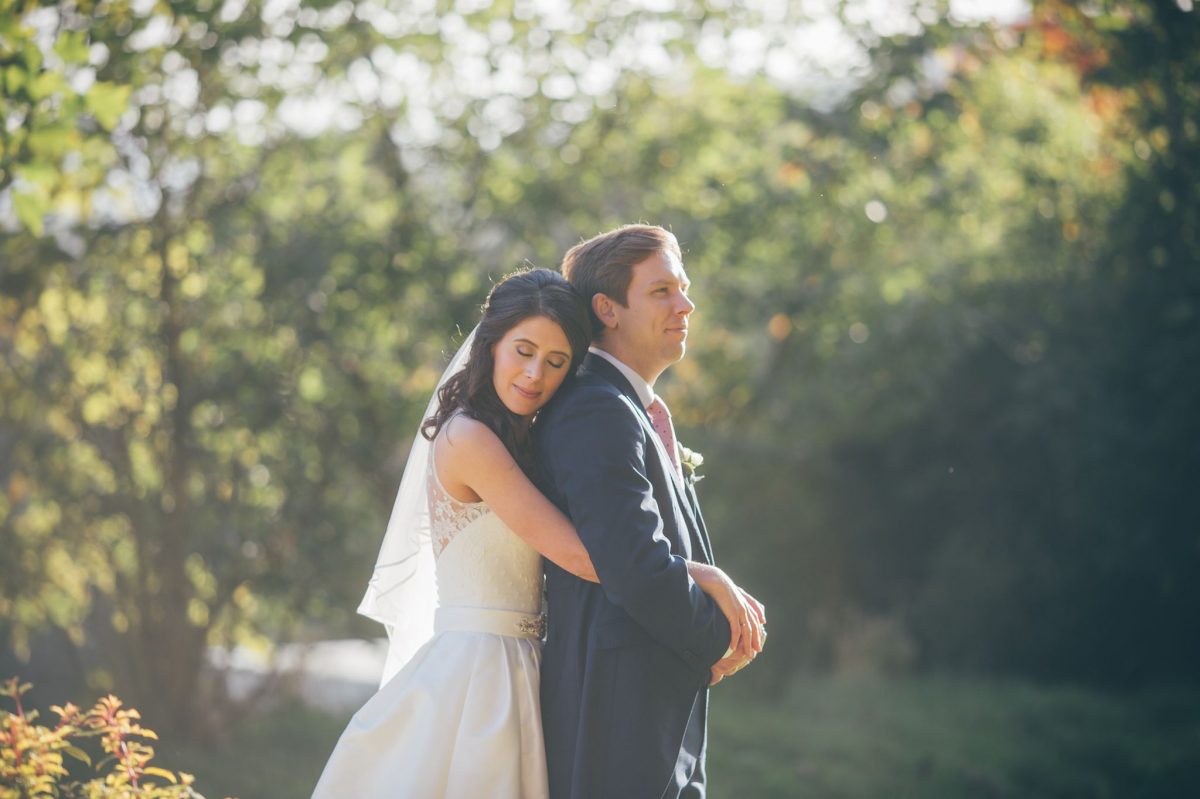 "We loved having Rachel as our wedding photographer and the photos are just wonderful. We were married at New House Hotel in October and she captured the beauty and joyfulness of the day so well. Narrowing down the photos into those for the album was so tricky as they were all so good! Thanks so much xx"
 – Hannah and Alan (22/10/16)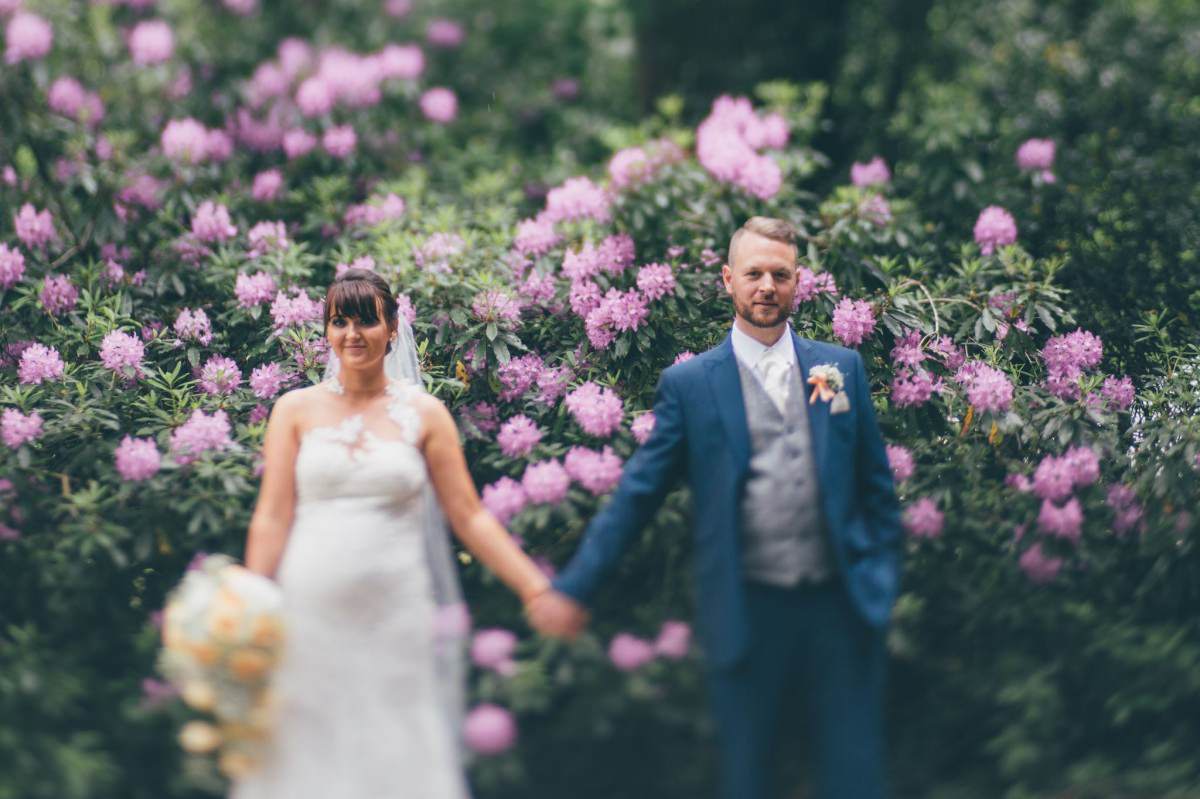 "The minute David and I saw Rachel's pictures we knew we wanted her to capture our wedding day and we were very lucky that she had availability.
We knew that we would have fantastic pictures because we have seen so much of Rachel's work, however she completely exceeded our expectations as a wedding photographer.
Firstly, we felt in such good hands from first meeting Rachel. She makes note of all the details of your day as well as giving advice and recommendation where she can. She covers areas you may not even have considered.
The engagement shoot that Rachel offered was a lovely touch for so many reasons. It gave us an insight of how Rachel works and you can see how professional she is. There's also a bit of excitement about the engagement shoot because it's like a rehearsal of the wedding day.
Around a week before the wedding, Rachel arranged a phone call with me to finalise everything. She checked all the information she already had along with clarifying a few finer details, including finding out my wedding fragrance!
On the morning of the wedding, Rachel almost felt part of the bridal party because she got on with whatever she needed to. I had no worries that she required any assistance. Even when nerves really started to kick in and the panic of being half an hour late, Rachel made me feel so calm and comfortable. She called for help when I needed it and arranged my veil when it wasn't quite right. My husband had told me later that Rachel had corrected his buttonhole to the correct side of his jacket. We both felt that she was our friend as well as our photographer.
To describe how fantastic Rachel was, leading up to, on and after our wedding day would just take forever but aside from everything else we were completely blown away by the way in which she captured every inch of our day. She didn't miss a thing and if was lovely to sit and look through pictures of things we didn't get a chance to see.
My husband and I both feel we had the best photographer for our wedding day and we are over the moon with all the pictures she took."
– Kate & Dave (10/6/16)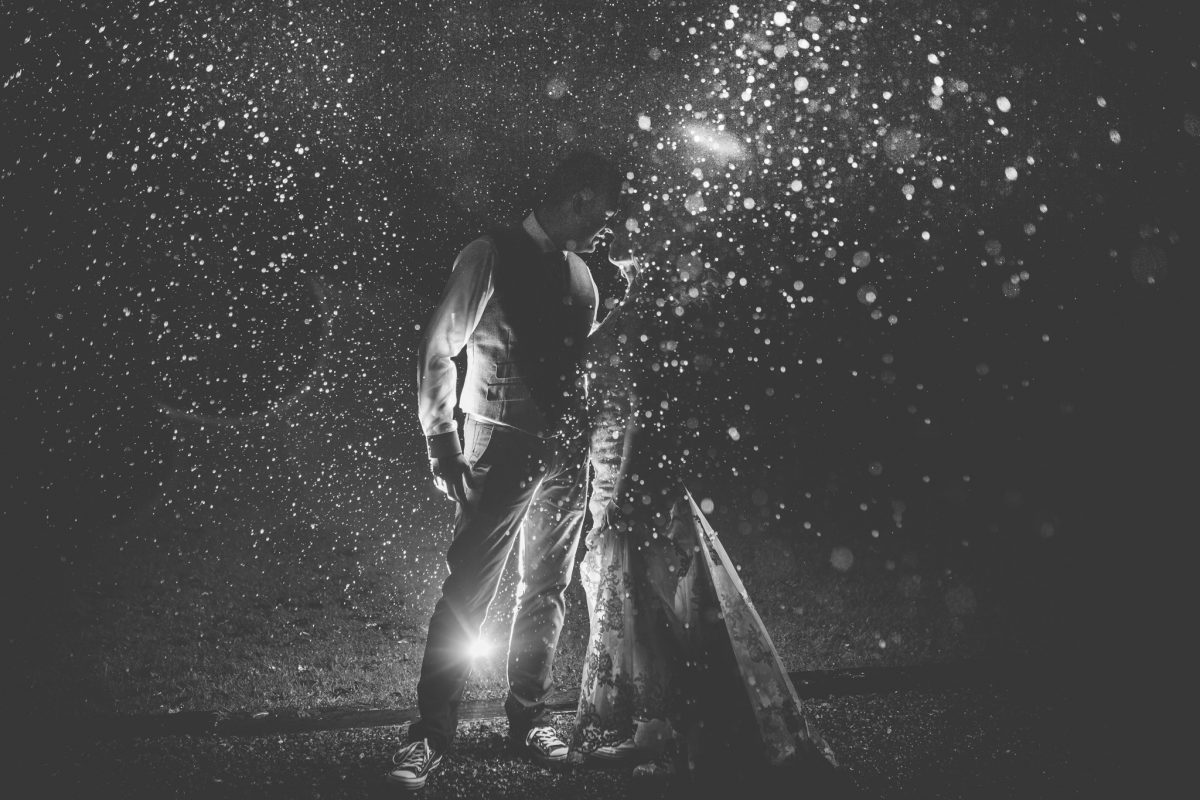 "After booking the venue, the first thing we did was book our photographer. Rachel was my first choice, I didn't consider anyone else for the job. I was aware of her from posts of friends' weddings and I loved her style.
Booking Rachel couldn't have been easier and she was quick to arrange a meeting with us to discuss our ideas. She put us at ease immediately, with her warm and friendly nature. We also had a meeting with her, in the week of the wedding…Rachel had it all covered!
On the day, Rachel was awesome! Behind the scenes, Rachel was running around all over the place ensuring that she had a photo of everything, she works at 100 mph! In saying that, she presents herself as calm and collected, she puts you at ease and you hardly notice that she is there. She certainly doesn't invade your space or get in the way.
When I collected our USB …. wow! I guess it's fair to say that when Rachel does a job… she does a job! I won't spoil the surprise for future brides but the little unique touches are what make the biggest impact…. then you get to see all the photos. The photos were beyond perfection.
Rachel has such a talent, she sees beyond the 'photo' and creates a story in a single image. She has captured every single part of the day, a lot without us noticing! Rachel is a 'people' person which certainly did help, she is extremely professional, so does the job she is paid to do. Overall, she is gifted, talented and brilliant.
If you're in need of a wedding photographer, book Rachel, you will be glad you did!"
– Cerris and Richard (19/11/16)
"Gosh .. Where do you start! ..Rachel is simply amazing. She is far more than a photographer in my eyes, her ability to tell a story comes from within and I believe this is what sets her apart. Her relaxed manner puts you at ease and her ability to capture the minute detail just astounding. She is quite simply a genius at what she does and just the most lovely person too. Thank you so much Rachel xxx"
– Ruth & Les (10/12/16)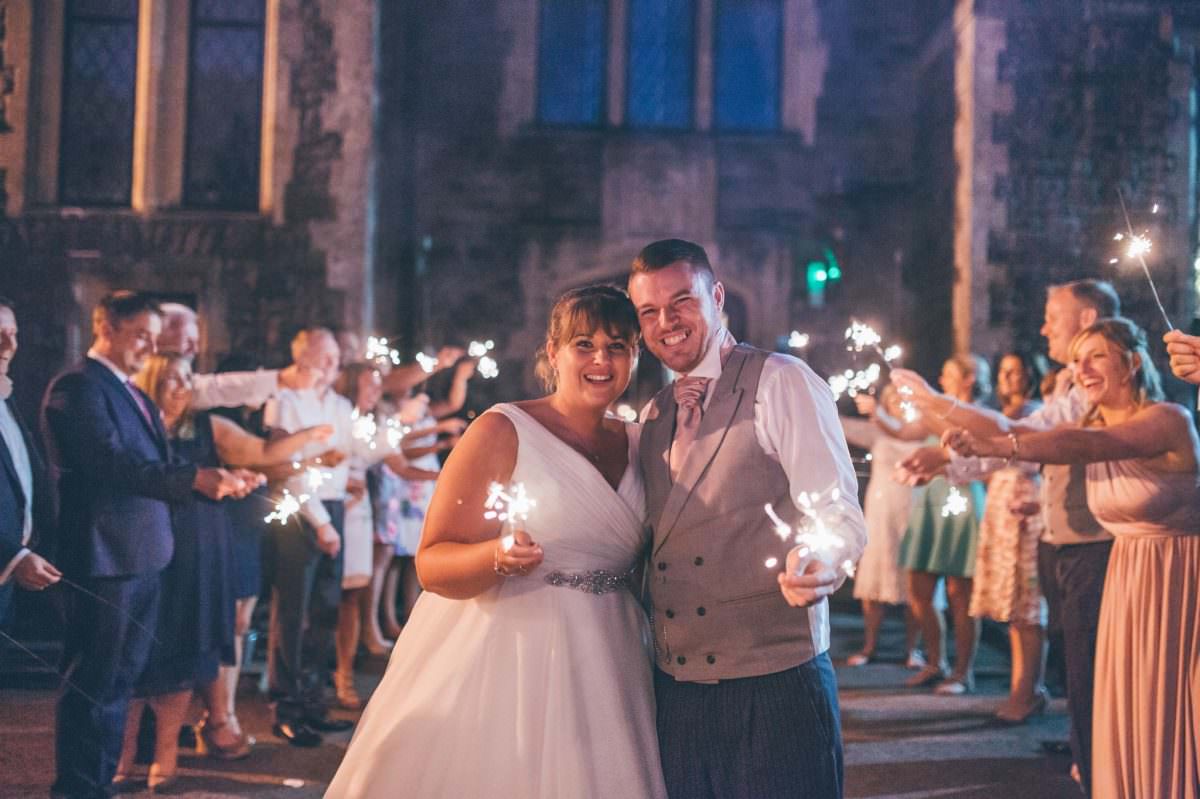 "From day one Rachel has been so amazing. From the first meeting, giving so many creative ideas for photos for the big day, to
the pre-wedding shoot, which helped us practice being in front of the camera-she really put us at ease as she's so friendly.
Rachel has captured so many amazing moments from our wedding, we are thrilled with every single photo we have. It's so important to have a photographer that you can have fun and be at ease with as you spend so much time with them.
Our guests too, loved Rachel. We have had so many compliments about her being able to mingle with wedding guests and also being able to take photos of guests without them being interrupted.
We really can't thank you enough for the amazing work you have done! Keep doing what you do!
Lots of love
Mr&Mrs Wilson xxx"
– Laura & Sam (29/8/16)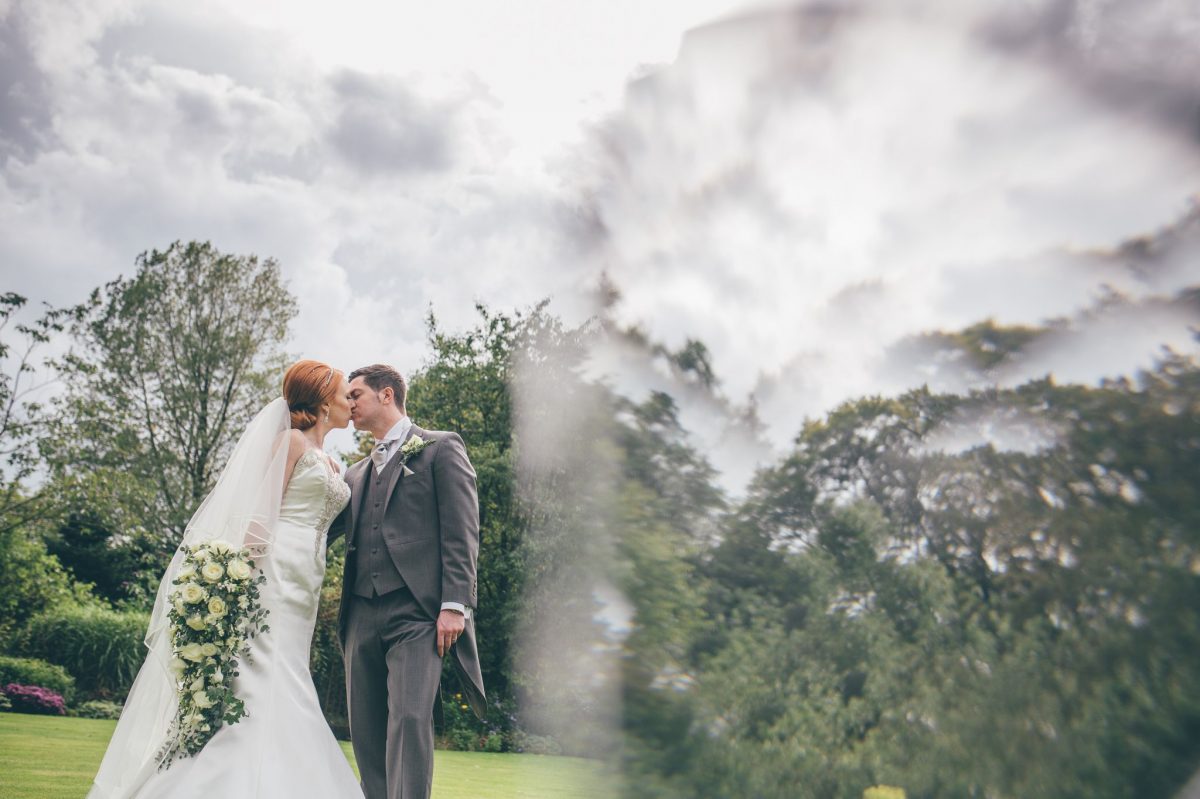 "Right from our initial appointment with Rachel, we knew we had made the right choice for our wedding photographer! Always keen to listen to suggestions and to work along side us, Rachel captured memories from our special day which will last forever! I would have no hesitations in recommending Rachel to shoot your special day. Top class work and well worth 5 stars!"
– Kayleigh & James (24/9/16)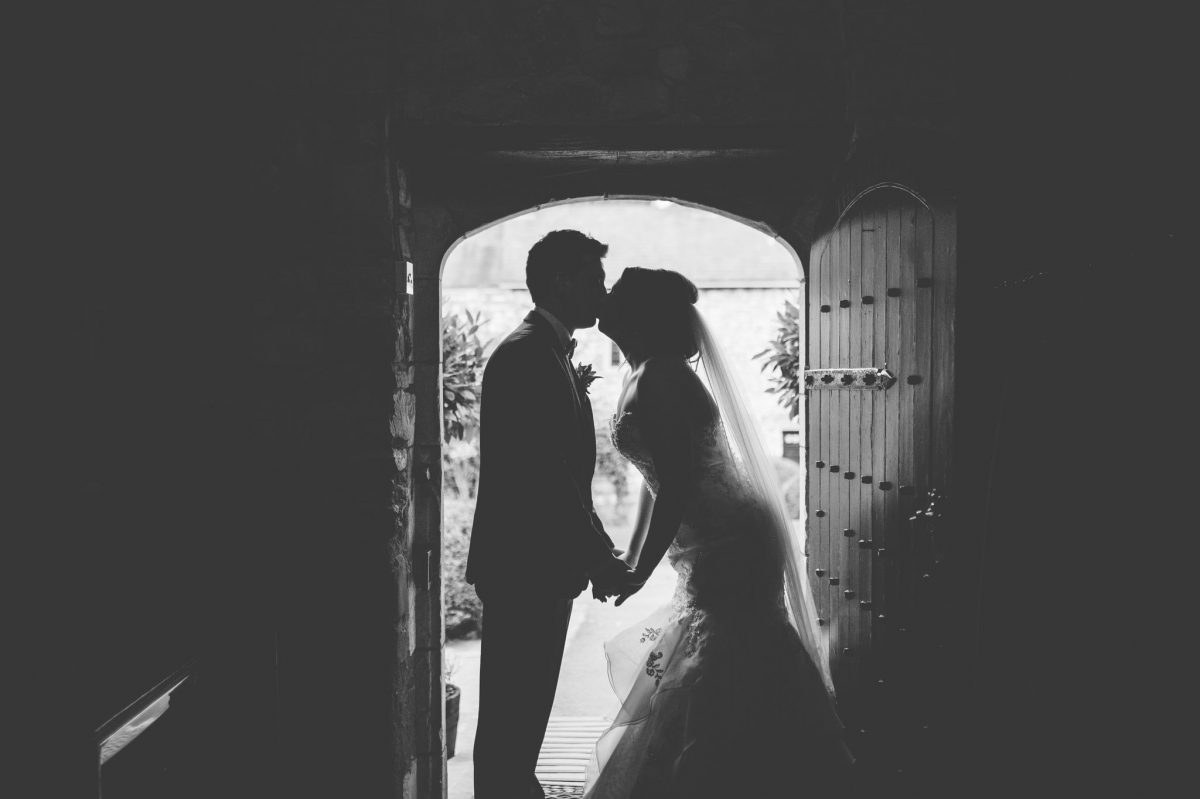 "I can't begin to express how amazing working with Rachel was from beginning to end. We endlessly looked at photographers, but knew from the first time we saw Rach's images on RMW that she was the photographer for us and meeting her only confirmed this. She is genuinely the warmest, most loveliest lady and this reflects in every part of her work. Our photos are perfect and we could not have asked for more, Rach is so accommodating and nothing is ever too much trouble. I'm in no doubt that we simply could not have chosen better xx"
– Sadie & Steve (8/10/16)
"We were recommended Rachel by a friend of ours who attended a wedding that Rachel photographed in Italy. We knew she had a stand at a wedding fair we were attending that week so we couldn't wait to go and see her. The minute we met her we knew we wanted her to photograph our wedding in Santorini. She genuinely showed so much excitement when telling us what she could do for us…so lovely meeting a supplier who genuinely shows interest in your big day! Rachel went above and beyond what we expected of her during the run up to the big day, during and after…we honestly can't recommend her highly enough! After many a conversations about her photographing in Italy she even helped me book a trip there for my 30th birthday with lots of suggestions…now that's value for money. She is so friendly, relaxed, personable yet so professional and all of her photos are out of this world. Thanks Rachel for giving us the best memories we can treasure forever. Rachel & Matthew xxx"
– Rachel & Matthew (29/7/16)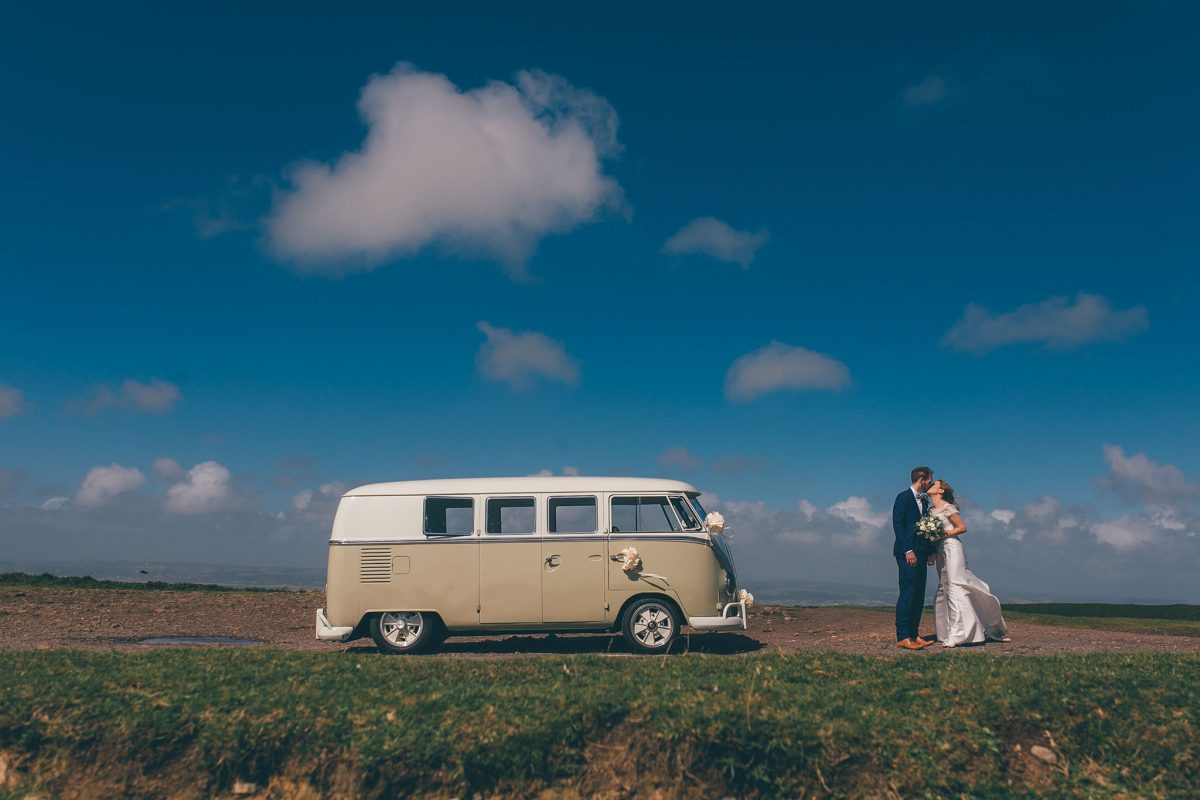 "We are so happy that we chose Rachel as our wedding photographer. Rachel was lovely to deal with throughout and great on the day! The photos are fab and captured the day perfectly! Thank you Rachel!!x"
– Mari & Lewis (19/8/16)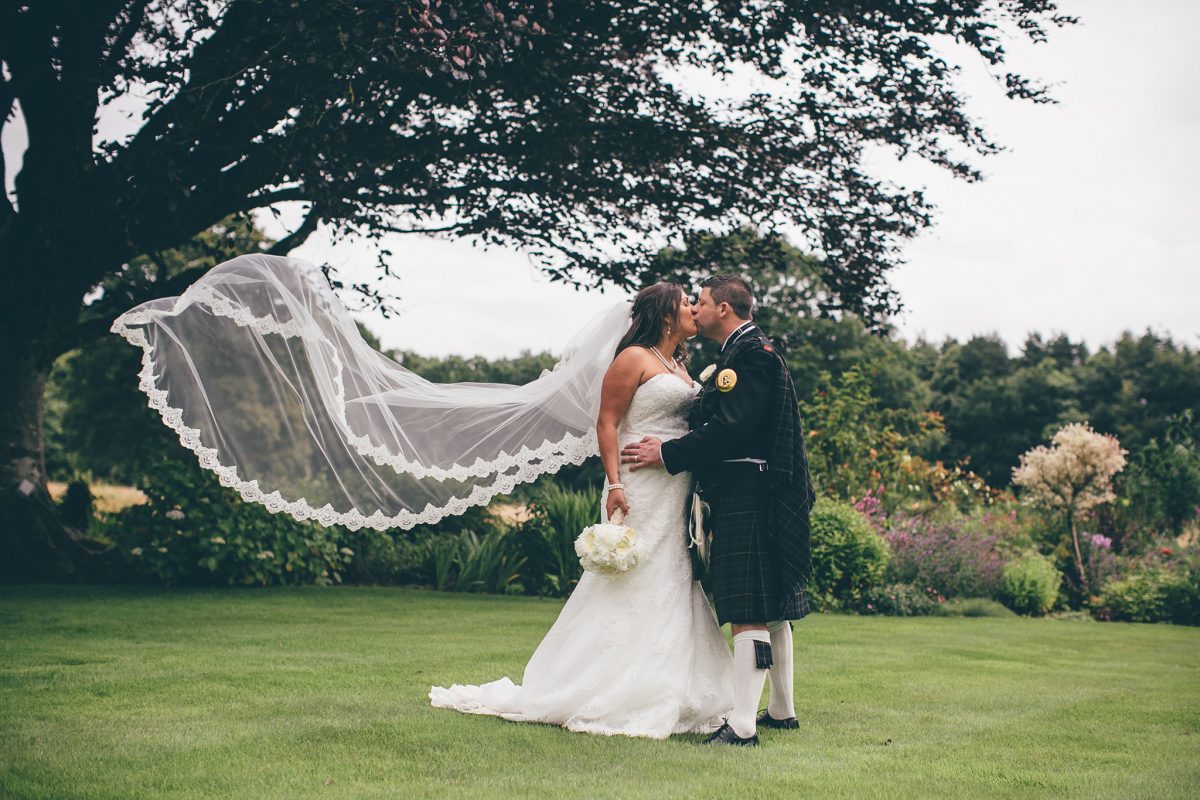 "We found Rachel while visiting Miskin Manor one Saturday where she was shooting another wedding. We asked for her card & looked her up on Facebook, her work was just amazing.
On the day I was first contacted Rachel she was able to come get to see us that evening where we booked her & all throughout the planning she was helpful.
On the day of the wedding she was so helpful even down to helping my bridesmaid do my dress up. If it wasn't for Rachel then I think we'd still be there now. And straight away she posted pics of our day which were fantastic and I couldn't wait to see the finished photos.
Although Rachel is extremely busy she kept in contact with us to let us know when we would be receiving our USB with all the photos on it. The morning it arrived I couldn't wait to get on the laptop and see the fabulous photos she took of our day, they were just simply amazing and way too many to choose from and 5 months later I'm still struggling what photos to choose.
I would highly recommend Rachel to anyone that is looking for a photographer she is amazing.
Love The Harriden's xx"
– Linzi and Jamie (9/7/16)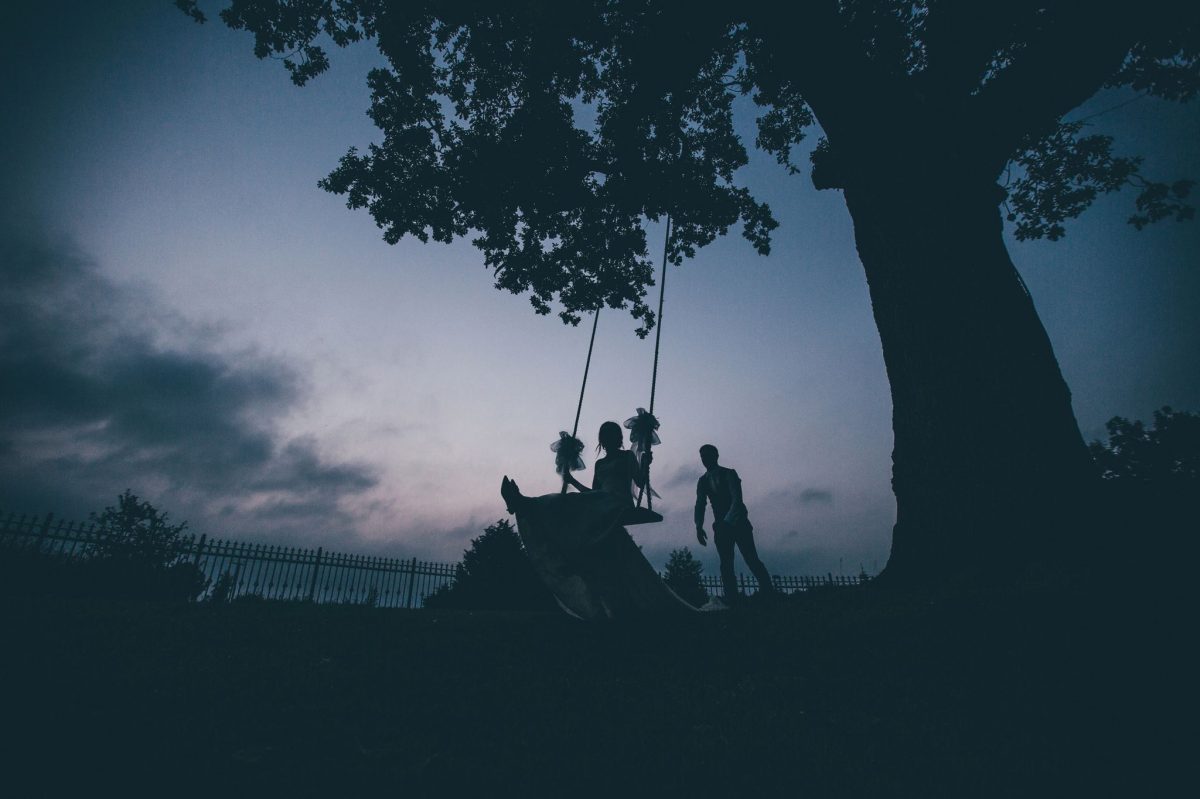 "I was recommended by Adele from Chair Cover & Bows &I I was totally blown away when I was looking at all her work from her previous weddings and engagement shoots.
She was everything I was looking for for my wedding the type of style and genre she does.
I didn't bother trying to get a meeting to see her or anything I just wanted to know if she was available for my wedding so I could book her there and then & I got her, and I couldn't of been happier.
She was a dream to work with very natural pictures, was very relaxed on my engagement shoot made my husband feel at ease.
She asked us what we wanted and who we wanted to get pictures of everything and she was everything I ever wanted for my photographer.
She goes above and beyond with everything sending us our wedding pictures in the most stunning fancy box and other stuff then another surprise that I didn't even know about a 2017 calender was amazed.
Loveliest lady and amazing photographer what more could you want for your wedding."
–  Michaela & Haydn (27/8/16)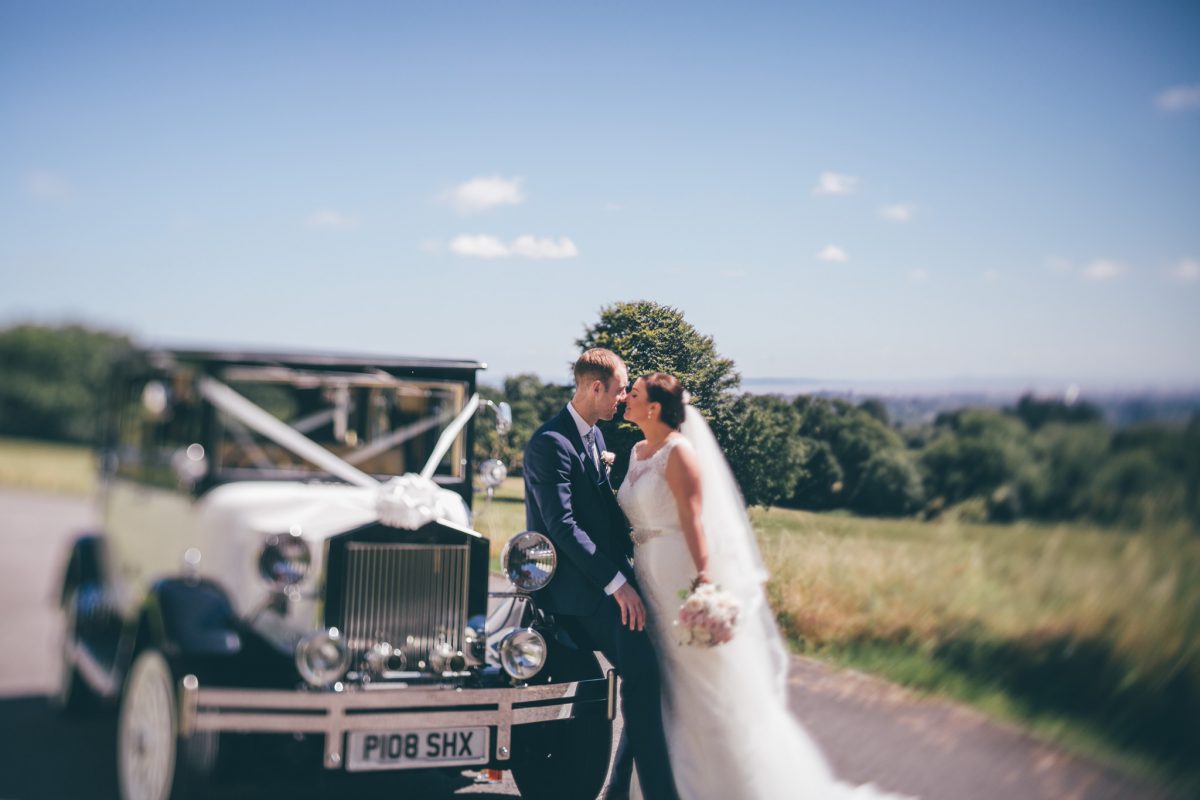 "I really don't know where to start! As soon as we met Rachel we knew that she was the photographer for us. All the way through the planning of our wedding Rachel was amazing. Our pre wedding shoot was fab & Rachel made us feel totally relaxed & was ever so friendly.
Our wedding day! The photos we've seen already are absolutely amazing. So amazing that I've a few happy tears! Rachel was not only our photographer but all through the day she helped me with my dress & veil & helped me to climb a fence to get the most amazing pictures My family & friends also commented on your skills & attention to detail. They said your were amazing all day & they enjoyed getting to know you
We really can't thank Rachel enough!
Love Mr & Mrs Boardman xxx"
– Kayleigh & Niall (6/8/16)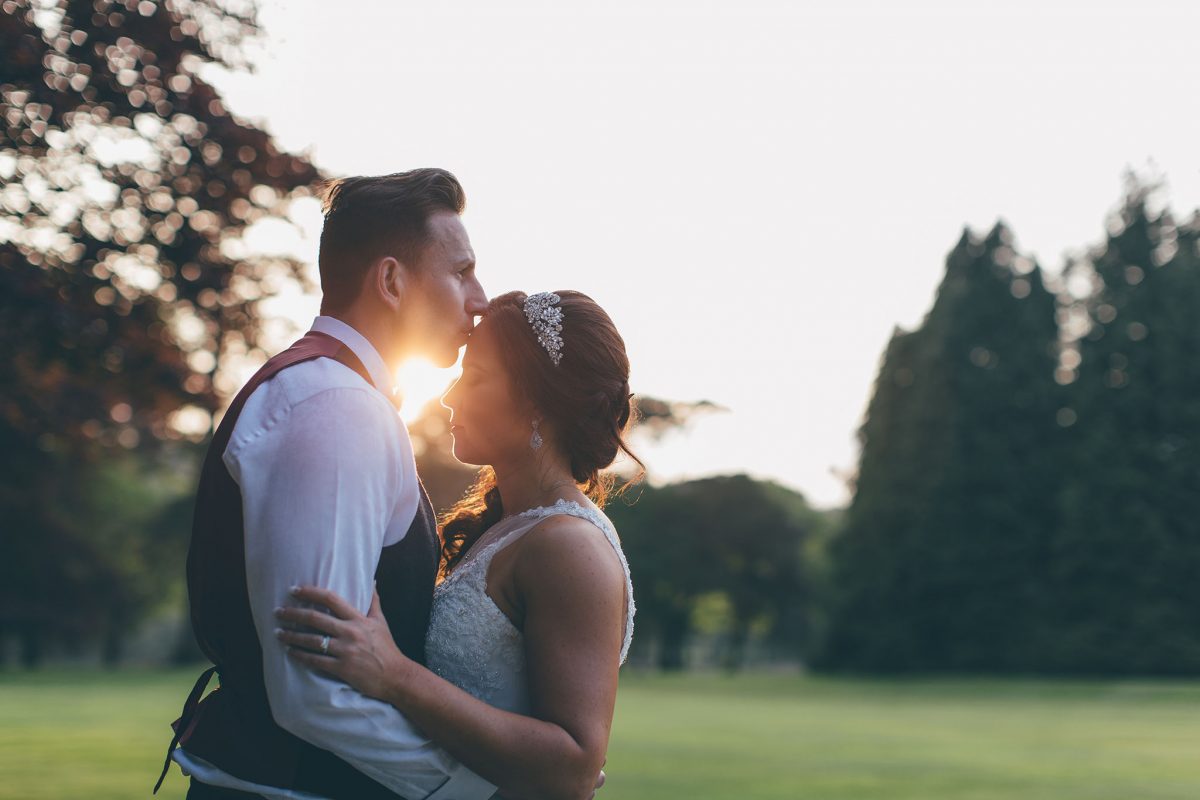 "We fell in love with Rachel's photography after seeing a few of her shots on social media. We couldn't be more happy with the results, she found the perfect shots on our special day, and we now have hundreds of memories captured perfectly forever!
You will not regret hiring Rachel as your Wedding photographer.
Rachel fitted in as one of the family on our big day, and we all still think of her in that way.
Thank you so much for capturing all our memories perfectly!
Rhys and Sarah X"
– Sarah & Rhys (28/5/16)
"We found Rachel on Facebook and followed her and her photography for a year prior to our wedding in lake Garda, Italy. We knew she was the photographer for us after seeing her beautiful work in the UK and other Italian weddings. The colours and moments she captures are just stunning. She really knows so much about photography and takes a lot of photos but the right balance that you still enjoy your day with your friends and family.
She turns photos around quickly and within a day we had a few photos of our special day to see and all our friends and family have since said how amazing our photos are.
We met Rachel the day before our wedding out in Italy and I felt like I had known her for years! She kept us informed prior to our wedding and was always available if we had any questions. She took several test shots as we took them around our venue and suggested several spots to take photos so we knew the plan on the day.
I cannot recommend Rachel enough to capture those special moments of your perfect day. I can't stop looking at our photos we have received so far and we are excited to see the rest. Thank you so much Rachel!"
– Lindsay & Daniel (10/9/16)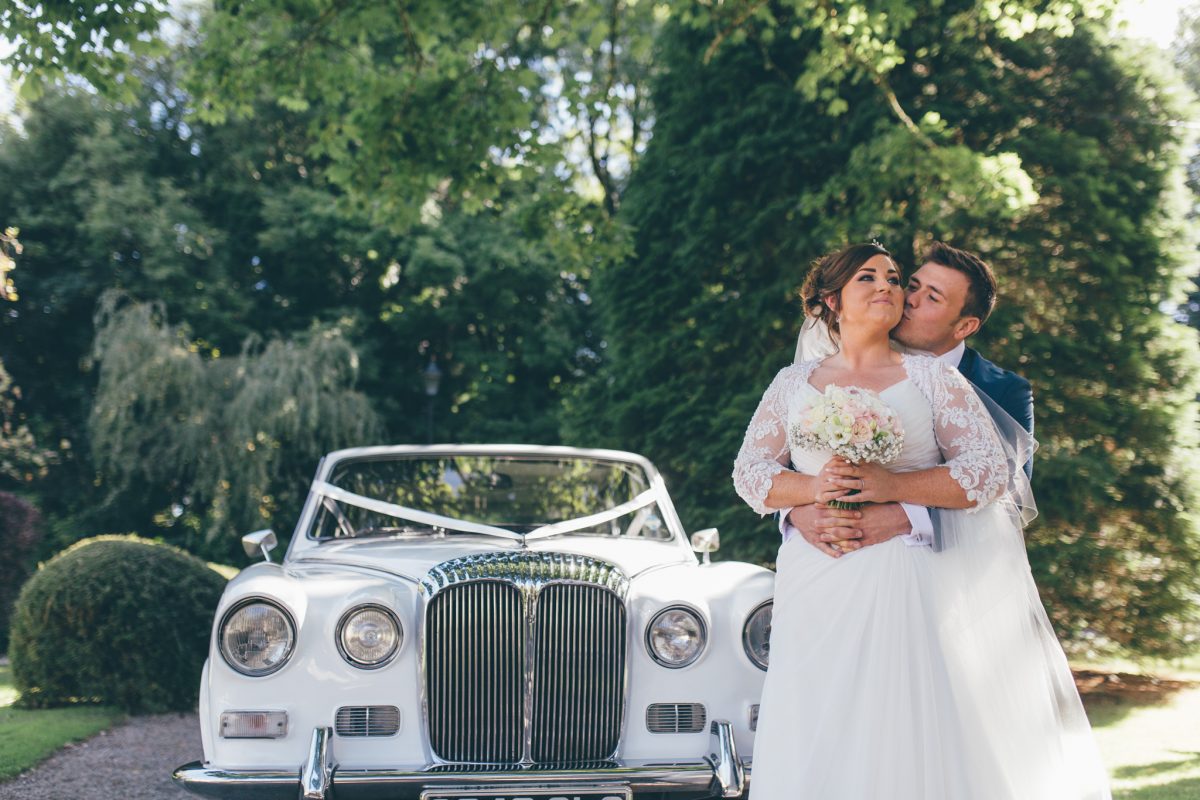 "Absolutely brilliant. We have only seen our teaser album so far and of course our engagement shoot, but the quality of pictures are very high. Rachel is very professional and friendly and we were delighted she was available for our wedding day.
Can't wait to get our USB and see the finished album in time. We know already it's going to be great.
Highly recommend. And thank you again."
– Rachel & Nathan (17/9/16)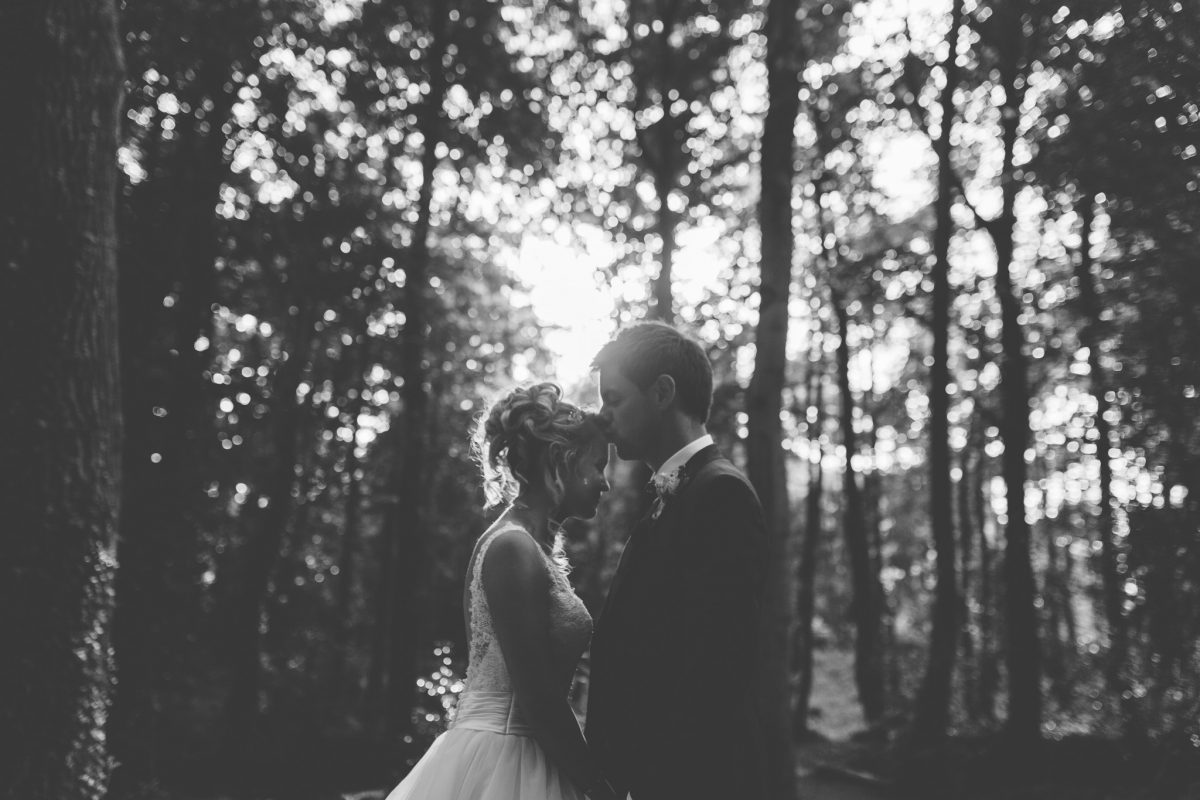 "We have finally had the time to look through our beautiful wedding photos. We had the most amazing day that has been captured incredibly by Rachel. She is a fantastic photographer. She is professional but funny and you feel at ease immediately with her. We now have beautiful memories we will treasure forever. Thank you so much. We can't recommend her highly enough xx"
– Christina & Mark (23/7/16)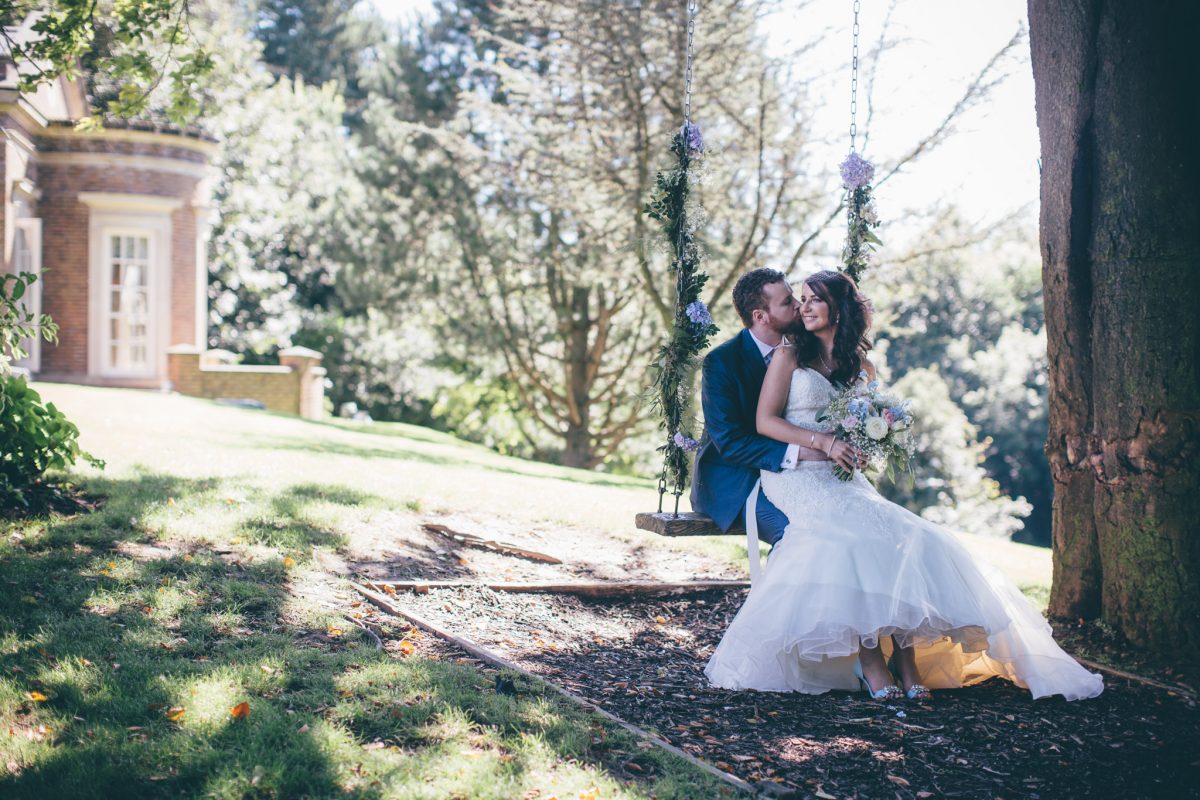 "We first met Rachel in July of last year and we both immediately knew that we wanted Rachel as our wedding photographer. The professionalism was endless, nothing was too much trouble, from the engagement shoot in February to our wedding day in August. The countless emails we sent were replied to almost immediately. Rachel was always helpful and on hand to discuss any aspect of the day, organising our signing frame and even telling us which pens we should have.
Rachel has produced an album of incredible photographs and thank you cards. If, at any time in the future we need a photographer, there's only one person we would consider.
We can't recommend Rachel highly enough, the professionalism, the infinite quality of the photographs and how understanding you were to our needs. Rachel, thank you for everything."
–  Joanne & Rhodri (26/8/16)
"We were so lucky to have Rachel photograph our wedding, having previously admired her work the quality of the photography we recieved was absolutely beautiful! Every photo captured the atmosphere of the day and the whole collection tells the story of our wedding perfectly. Rachel has so much experience, always offering handy wedding tips and advice wherever possible which was great knowledge to have. She was always on time for any meetings and guaranteed to have a beaming smile on her face which instantly made you feel at ease. Rach we really can't thankyou enough for everything, even the packaged USB box had a few little extra treats inside which was a cute little surprise, she really thinks of everything!! xx"
– Amy & Jordan (6/5/16)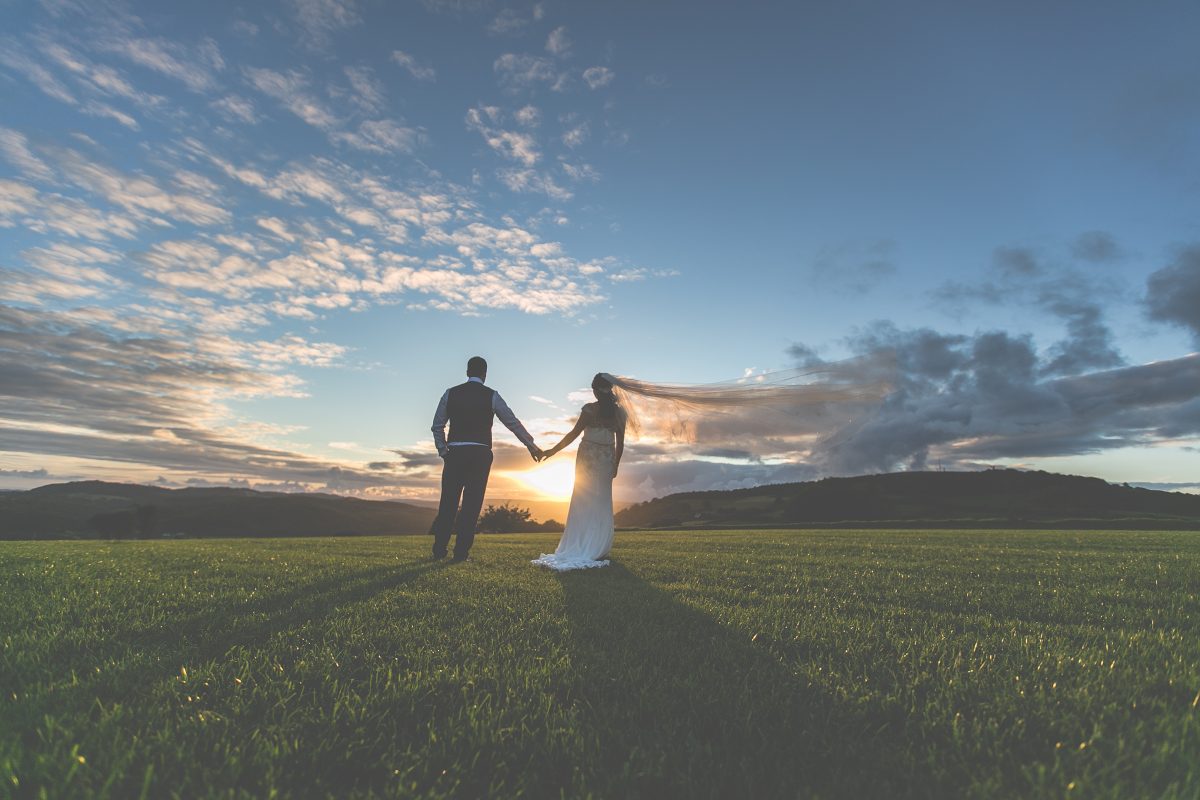 "We were lucky enough to book Rachel for our wedding photographs, which turned out to be fantastic, with no stress what so ever, I've since contacted her to help a customer of mine, at very short notice which Rachel done. Thanks again Rachel, we strongly recommend!"
– Laurie & Ian (12/9/15)
"Apart from producing the most amazing, natural photographs of our special day, Rachel was also a joy to have around us. She was so helpful, patient and professional.
We definitely made the right choice when booking her and will enjoy looking through our wedding album for years to come."
– Laura & Guy (16/4/16)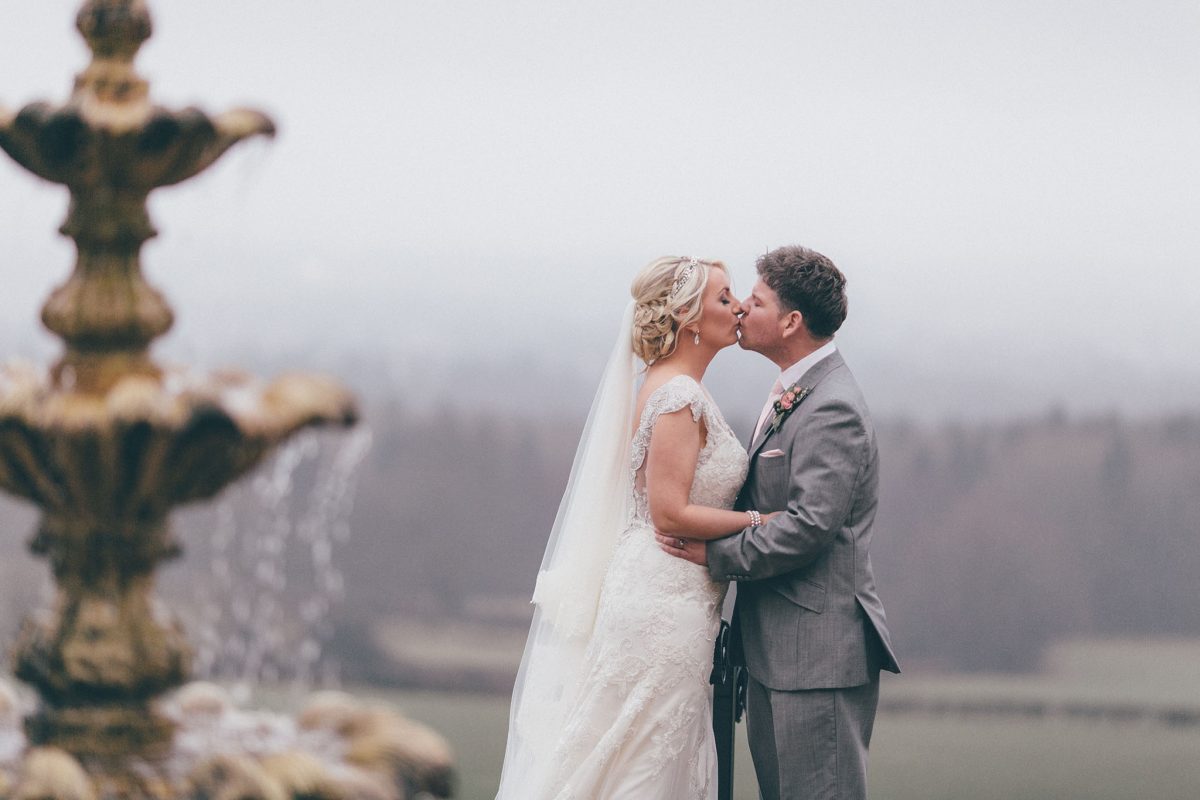 "As soon as we booked the venue, I knew we had to book Rachel , she is in demand for a reason! Luckily we hit it off straight away – she is one of the loveliest people I have met, and I am so glad she got to spend our special day with us.
Unfortunately it rained all day for our wedding (aww well it's what you get in Wales in March) But Rachel made the best out of a bad hand and our photos were still absolutely incredible!
Our photos are gorgeous- vastly exceeded our expectations, so much so that narrowing them down to an album is pretty much impossible; I just can't quite understand how Rachel managed to take so many beautiful pictures. She must have been everywhere, but you really do not notice – it's fantastic!
Jenna & Chris xx"
– Jenna & Chris (24/3/16)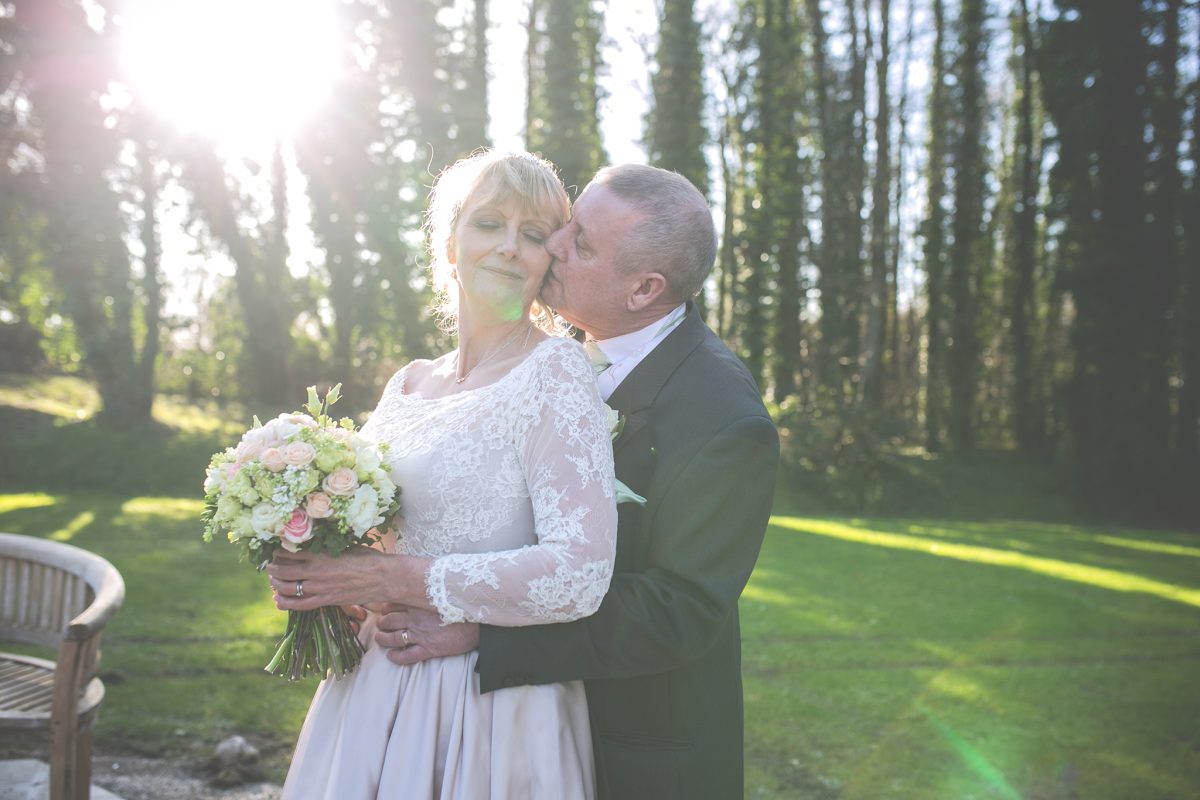 "Rachel is not only a wonderful and professional photographer, she's a warm and caring person.
Rachel photographed our wedding in February 2016.
From our first meeting Rachel advised us but also allowed us to chose what we wanted.
On the day Rachel was everywhere, the photos she captured were natural, showing everyone's enjoyment of the day.
I can't recommend Rachel highly enough.
Thank you Rachel, you have given us memories that we shall treasure for ever."
– Barbara & Phil (15/2/16)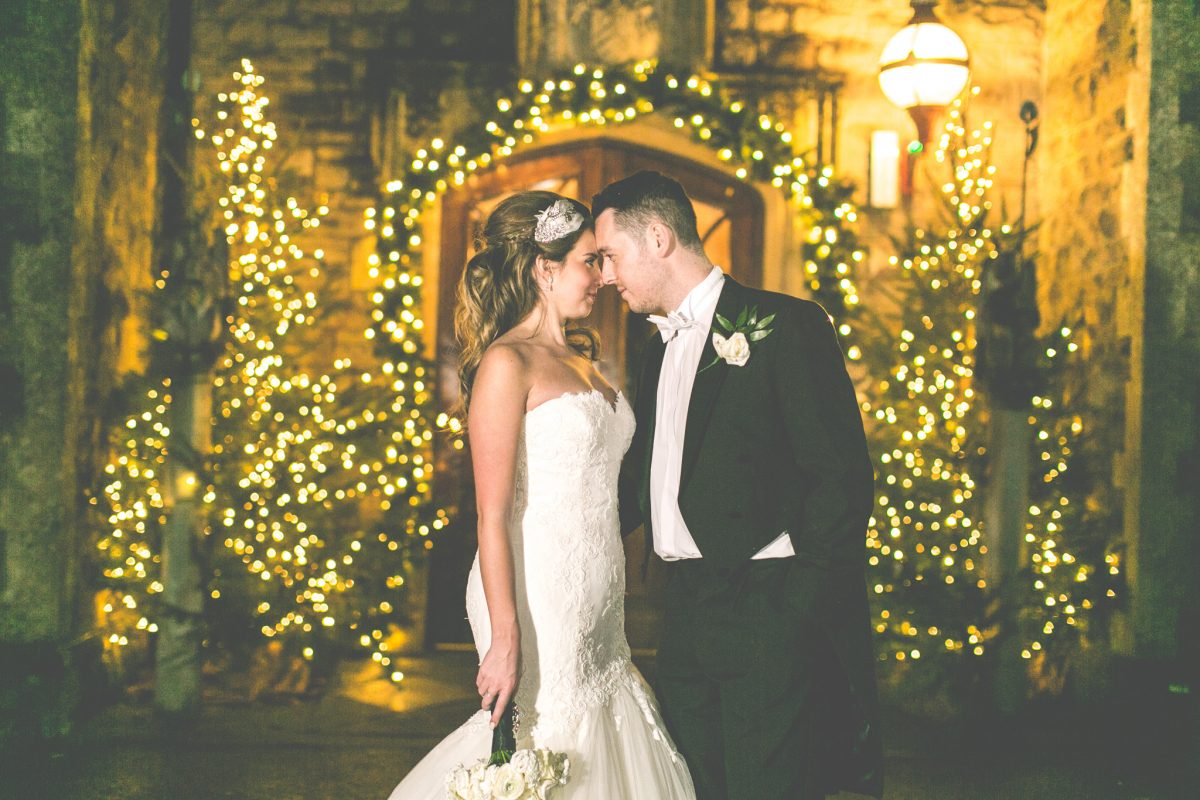 "After looking for and speaking to countless wedding photographers…we finally found Rachel!
Rachel is so professional and really down to earth. She made us feel very easy in front of the camera and nothing seemed to be too much trouble.
I cannot recommend Rachel Lambert Photography enough.
Thank you
👍"
– Katie & Mike (31/12/15)
"Wow! Where do we start, from meeting Rachel at a wedding fayre to being invited to her home to discuss options, right up until the end of our wedding day , Rachel was amazing! She's not only an awesome photographer but a lovely lovely person! Made us feel so at ease, and fitted right in with our guests.
Wed 100percent recomend rachel and no other photographer will do! X"
–  Kayley & Anthony (7/9/15)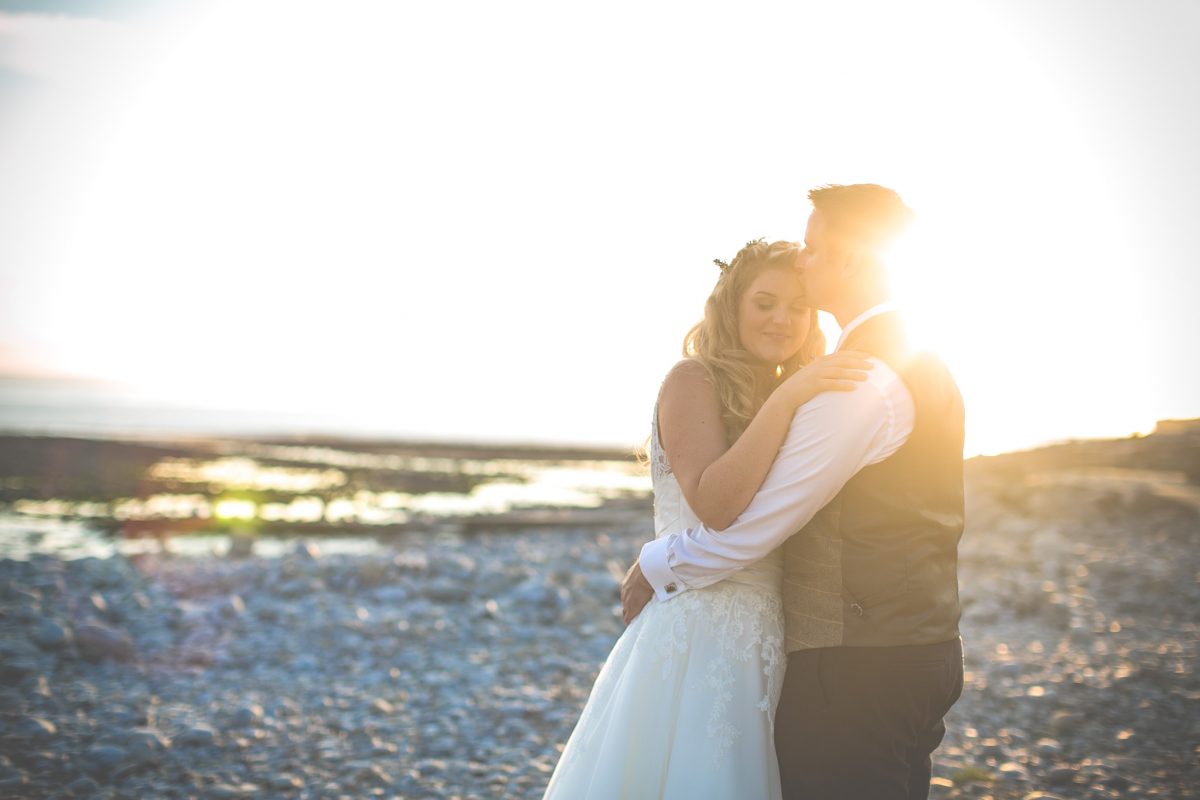 "Rachel was our photographer for our wedding September 2015 at Rosedew Farm. In my job as a wedding planner I had come into contact with Rachel on a few weddings i had worked on – there was no doubt in my mind she was the only person i wanted to take the pics on our big day. After my husband to be met her he felt exactly the same way. Rachel was so enthusiastic and genuinely excited to be part of our day. She had fab ideas and took on everything we wanted to create the pictures we could only have dreamt of. Nothing was ever too much for her and although she had photographed our wedding venue numerous times before, the photos were never generic and she truly captured the atmosphere of our day. I can't thank you enough for everything you did for us and the phenomenal service you provided for us. If we were to recreate our day again you would be our first booking without hesitation!!"
– Rachel & Alex (19/9/15)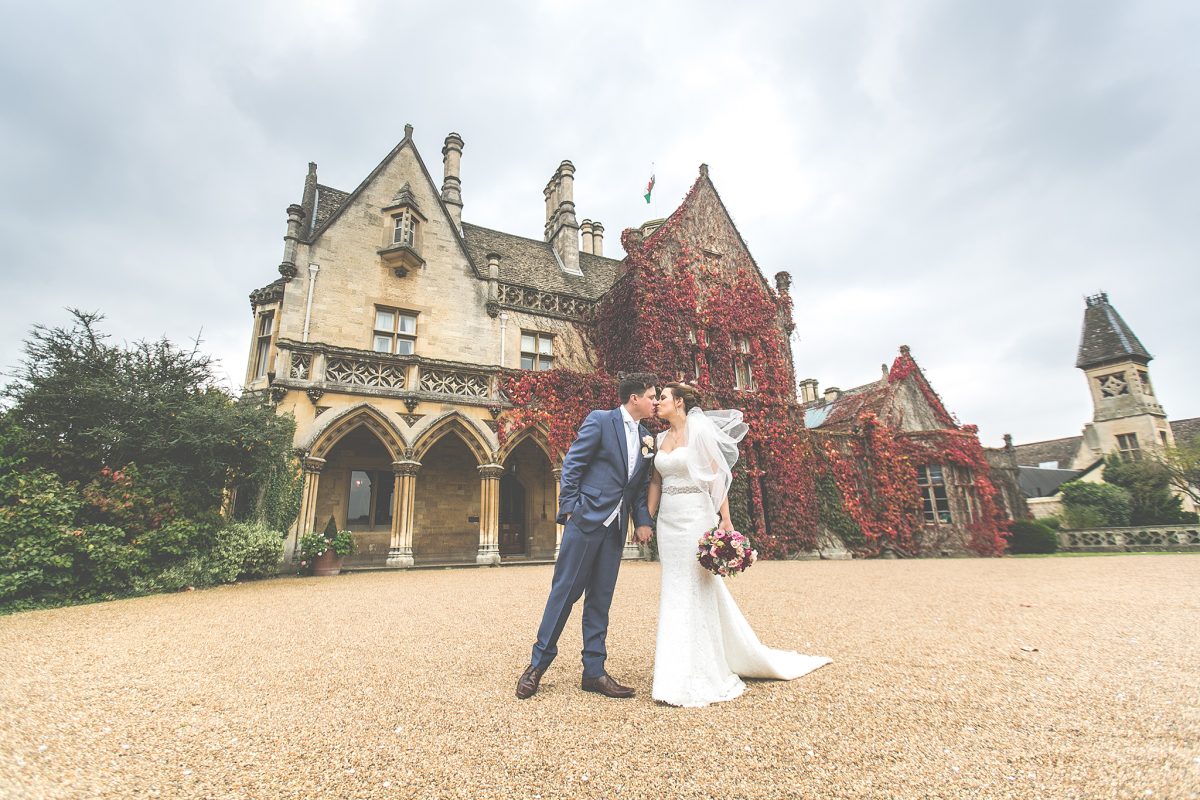 "It's been ten months since we had the gorgeous Rachel photograph our fabulous day at Manor By The Lake in Cheltenham! It was a venue she hadn't photographed before so made sure she visited beforehand to spot all the best photo locations. Nothing and no-one went un-photographed and we have a beautiful collection of memories to keep. The whole package Rachel offers from the engagement shoot to getting the final photos is worth every single penny. If we could afford to take her on our anniversary trip to Paris we would in a heartbeat"
–  Clare & Elliot (16/10/15)
"Rachel was the first person I had booked for our wedding, after looking at a number of photographers her pictures were just miles above the rest!
On the day we couldn't have asked for a more professional service from Rachel, she made us feel very relaxed throughout the whole day.
Our photos are just stunning, so many lovely moments captured and I can't recommend Rachel enough.
Thank you Rachel! xx"
– Callie & Matthew (5/12/15)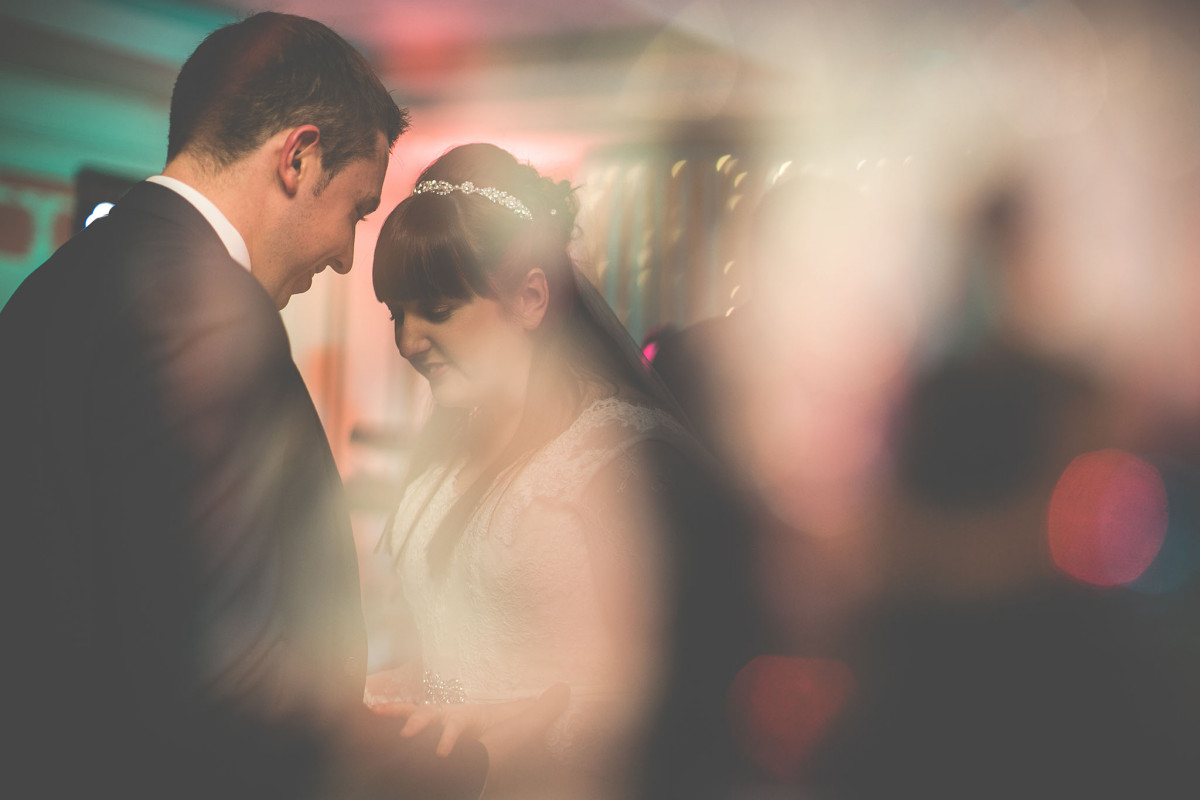 "We knew early on, during the pre-wedding photo shoot that we had found the perfect photographer for our big day. Even though we were both quite nervous having so many photos taken, we were made to feel completely at ease and were super happy with the photos.
Thank you Rachel for the amazing memories you've given us to cherish from our big day. We love every single photo that was taken, and cannot thank you enough for all you did for us on our special day. You made us and our family and friends feel so relaxed and that shows in the photos.
We are incredibly happy that we chose Rachel to be our wedding photographer – the best there is! Thanks again!"
– Sam & Kevin (30/12/15)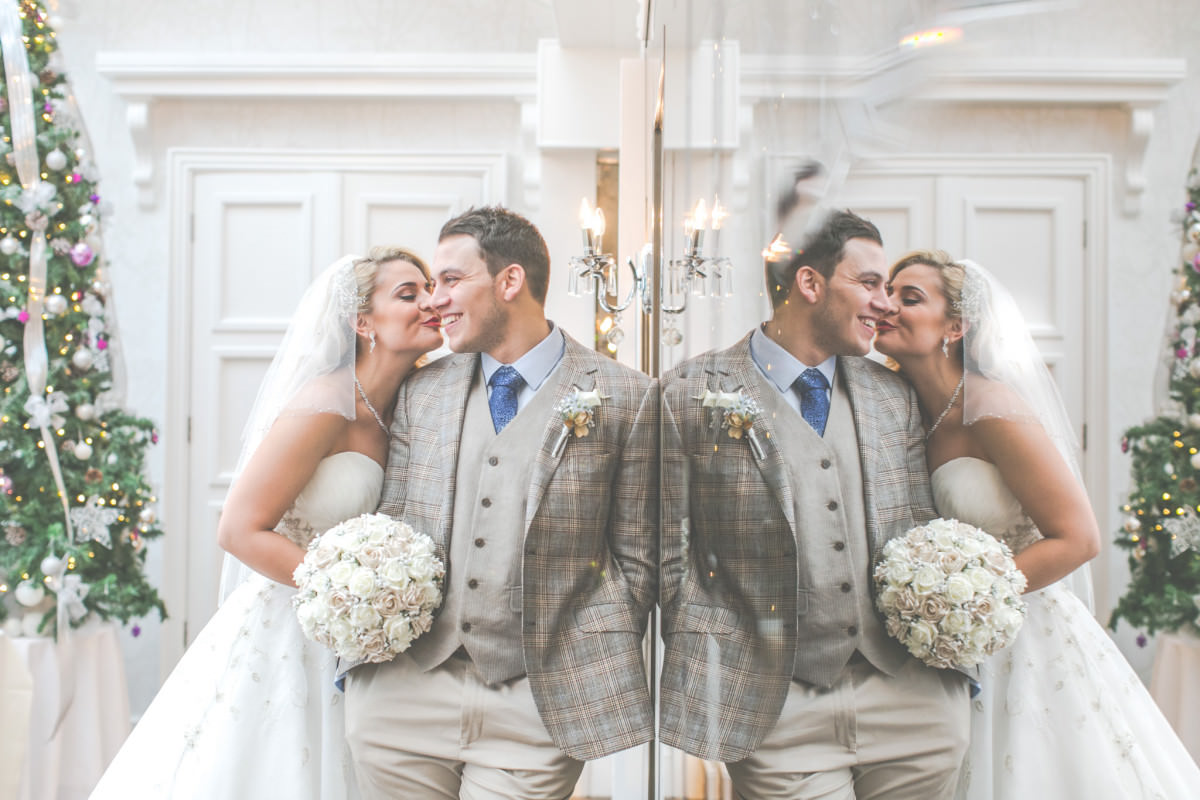 "Oh my days Rach… It took us over 2 hours to get through them all…! We cannot get over how amazing the pictures are… I feel like we just re-lived every part and emotion of the day over again! We can't thank you and Sophie enough for your hard work on the day. You captured the day perfectly from start to finish. If I could hug you I would! How we will ever narrow the down to an album I'll never know!
I cannot recommend Rachel Lambert enough as a photographer. It has been two months since our wedding and there are still people going out of their way to compliment our photographs (even people we don't know personally!) and that's all down to her amazing photography skills. Rachel managed to capture not only the significant parts of the day, but also all of the finer details and 'magic moments' that we'll forever be able to look back on and smile at.
Not only that, if you're a little self conscious (as I was) and dread the thought of having a camera pointed at you all day, you will instantly warm to her laid back, calm nature and her unobtrusive (almost invisible) way of working. Rachel worked non-stop from the minute she arrived with us to the second she left and her hard work really was reflected in her photographs.
We cannot thank you enough Rachel and we look forward to seeing you in plenty of our friends and family's weddings in the near future.
Diolch o galon!  Elina & Jake"
 – Elina & Jake (22/12/15)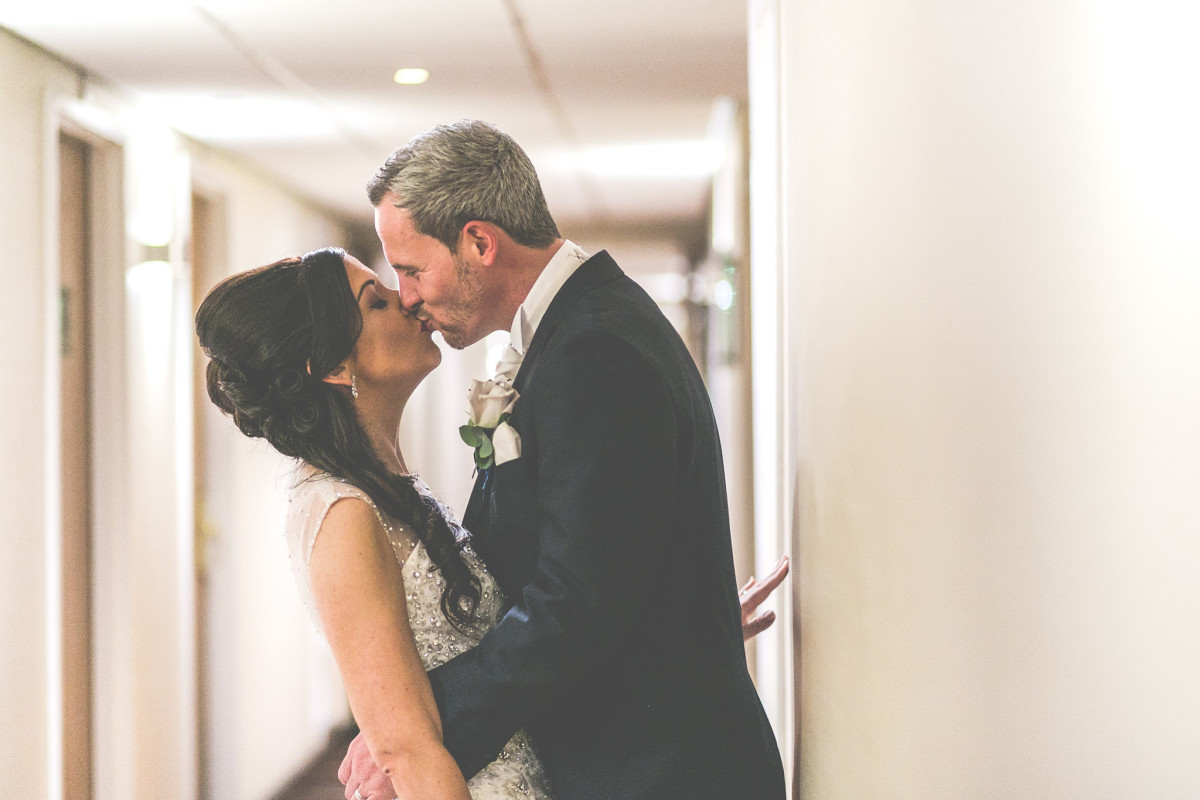 "We first met Rachel when she photographed my sisters wedding in 2013. When we then booked our wedding Rachel was our first choice to be at our big day. I really can't praise Rachel enough to be honest. She's so friendly and laid back. Most of the time we forgot she was even there – which resulted in the most amazing natural photo's which is exactly what I wanted. Rachel captured parts of the day and night that I'd not seen myself and it was a real pleasure to view all of our photo's. Myself and my husband are so so pleased and we will cherish our photo's forever. Thank you so much Rachel – you are a star! Xxxxxxxxxx"
– Emma & Dean Squires (14/11/15)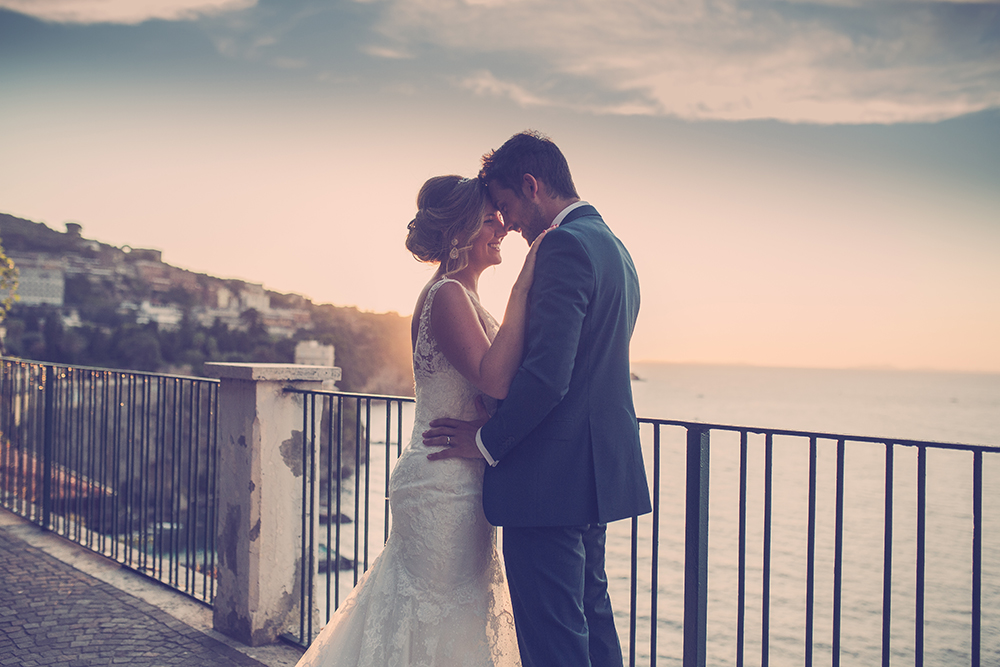 "Rachel, you're a super talented lady and we cannot recommend you enough! From our engagement shoot to our wedding day, you put us at ease infront of the camera and I think that comes through in the photographs. Having just received our USB we've spent the evening reminiscing our wedding day – you have captured our special day so perfectly. We're blown away by your photographs and we simply cannot thank you enough. Nadine & Dan xx"
– Nadine & Dan (27/8/15)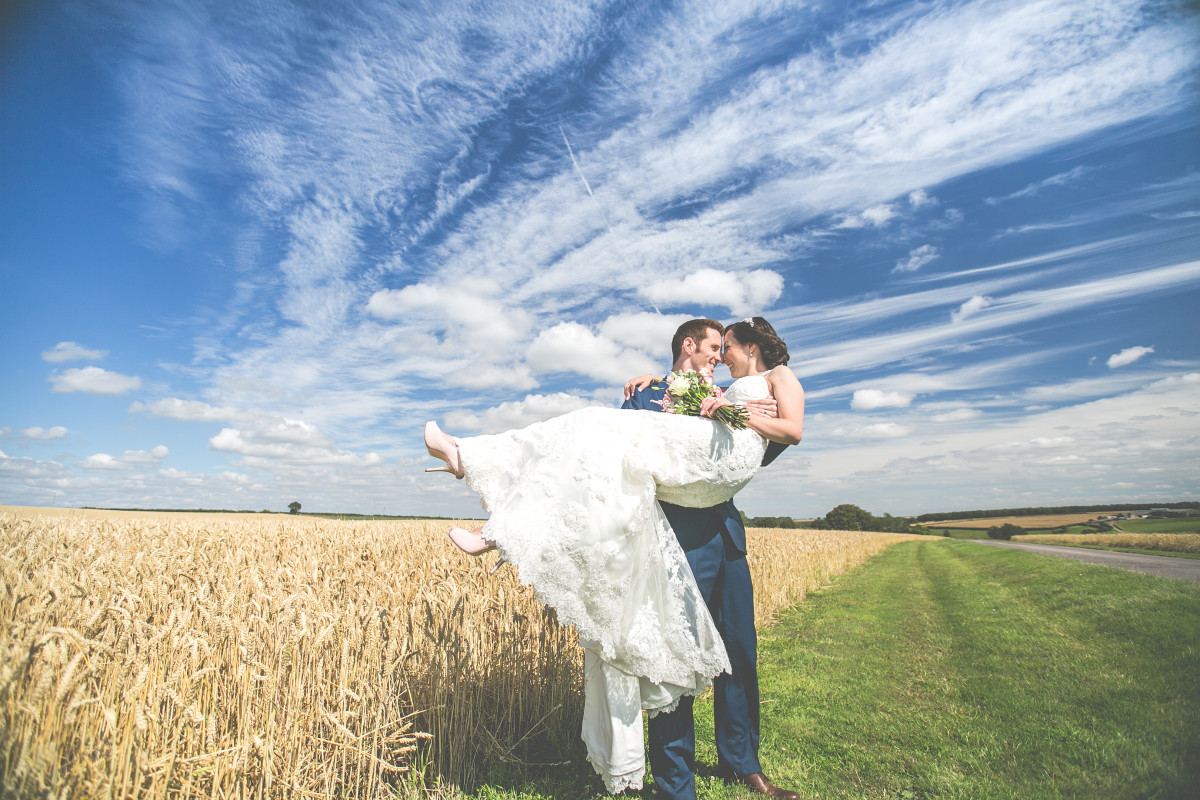 "We had the pleasure of having Rachel as our wedding photographer. I have seen some photos and they are amazing, everyone has said how professional and beautiful the photos are, we can't wait to see the rest! Rachel is a fabulous photographer who uses her creativity to capture memories to treasure. Rachel put us at ease straight away and we spent the day laughing and enjoying having our photos taken. She took advantage of the beautiful setting and we can't recommend Rachel enough, thank you so much!!"
– Natalie & Gareth (6/8/15)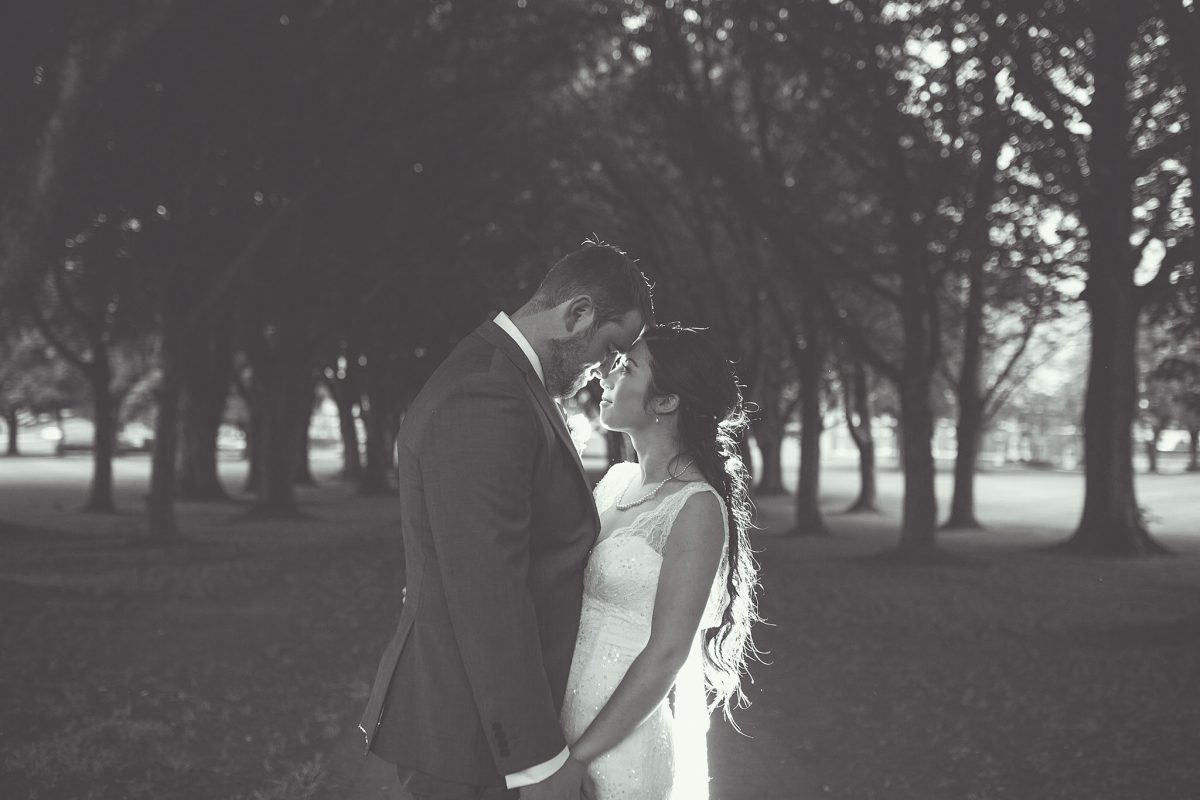 "It's been a year today since mine and my husbands special day at Hensol Castle and we can't thank Rachel enough! The photos of our day are absolutely perfect, they capture every special moment and we still can't stop looking at them! We would recommend Rachel to anyone for their big day she makes you feel at ease, she's friendly and her photos are fantastic!!"
– Sarah & Owen (5/8/15)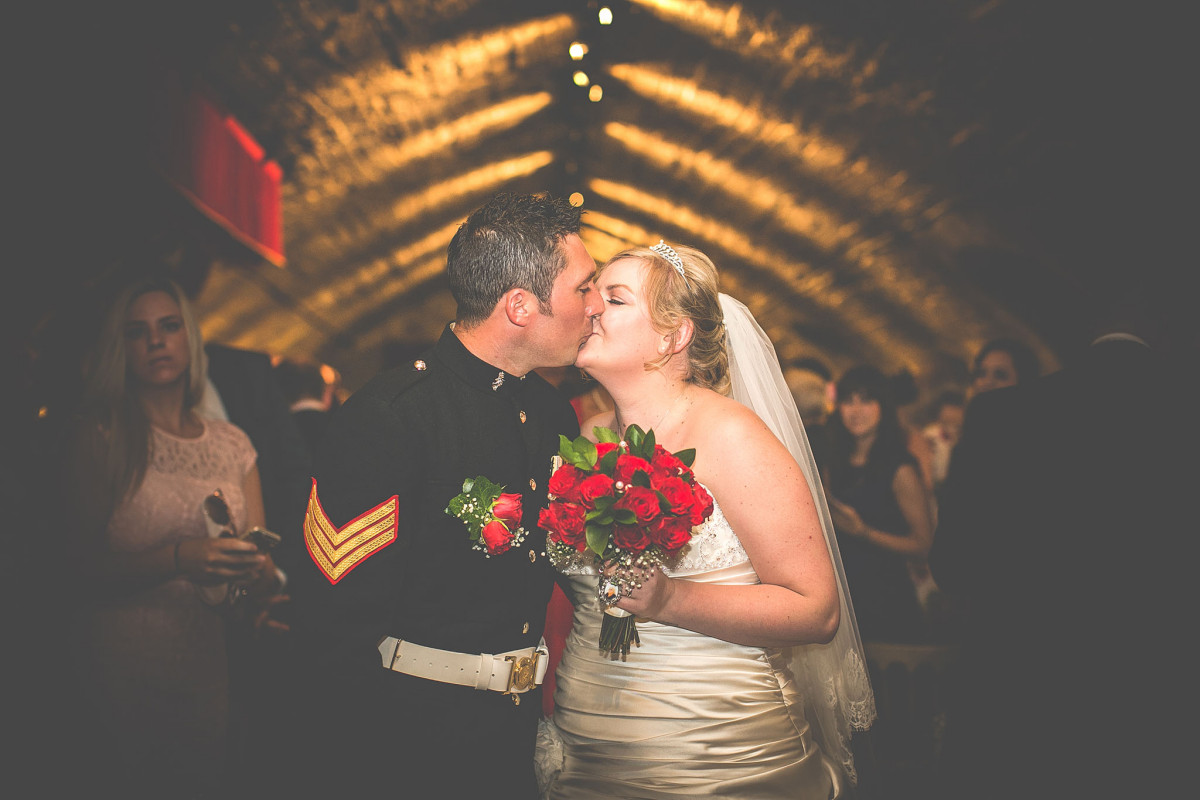 "Rachel is an incredible photographer! We are over the moon with our wedding photos. She makes you feel comfortable when being photographed and is so creative. Highly recommended. Thank you so much Rachel x"
– Sophie & Phil (18/7/15)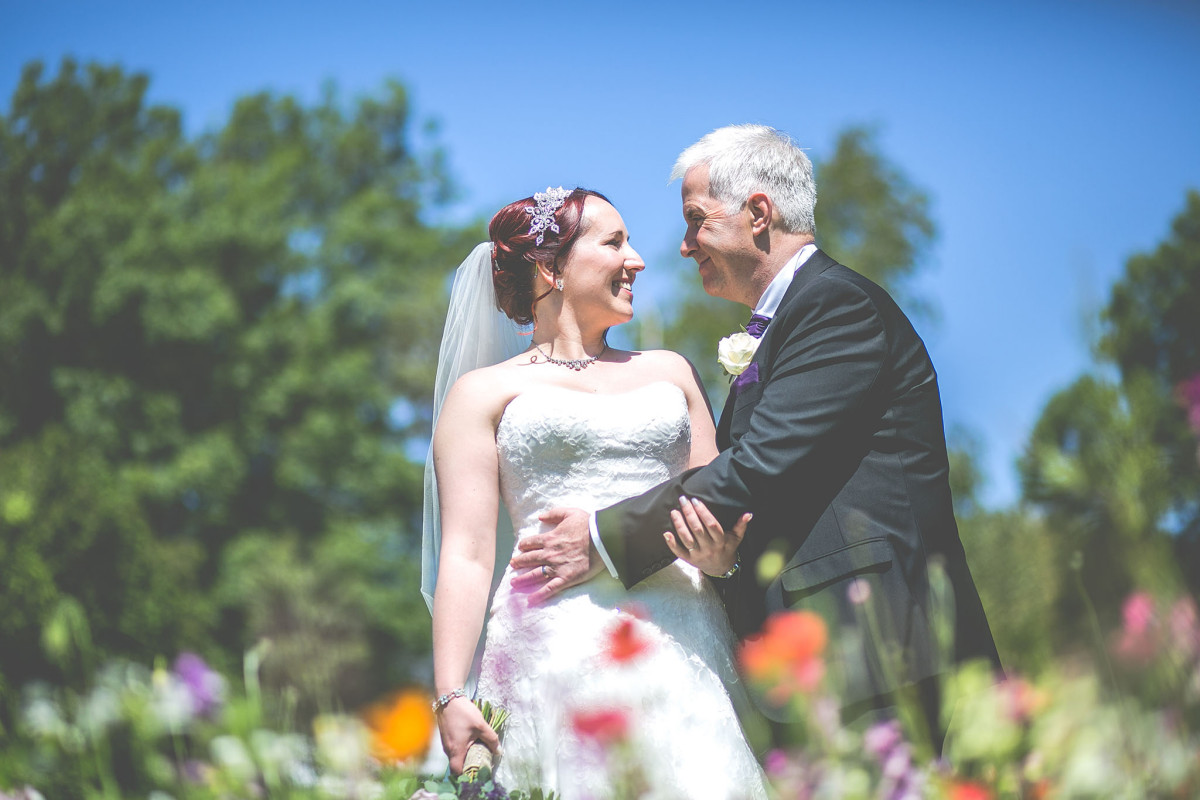 "From start to finish Rachel made us feel at ease and confident! On the day Rachel captured every moment and detail as if there were ten of her! The end results have been outstanding and months later we are still getting compliments on our photos! Treasured memories ! Thank you Rachel – I highly recommend."
– Rachel & Phil (9/7/15)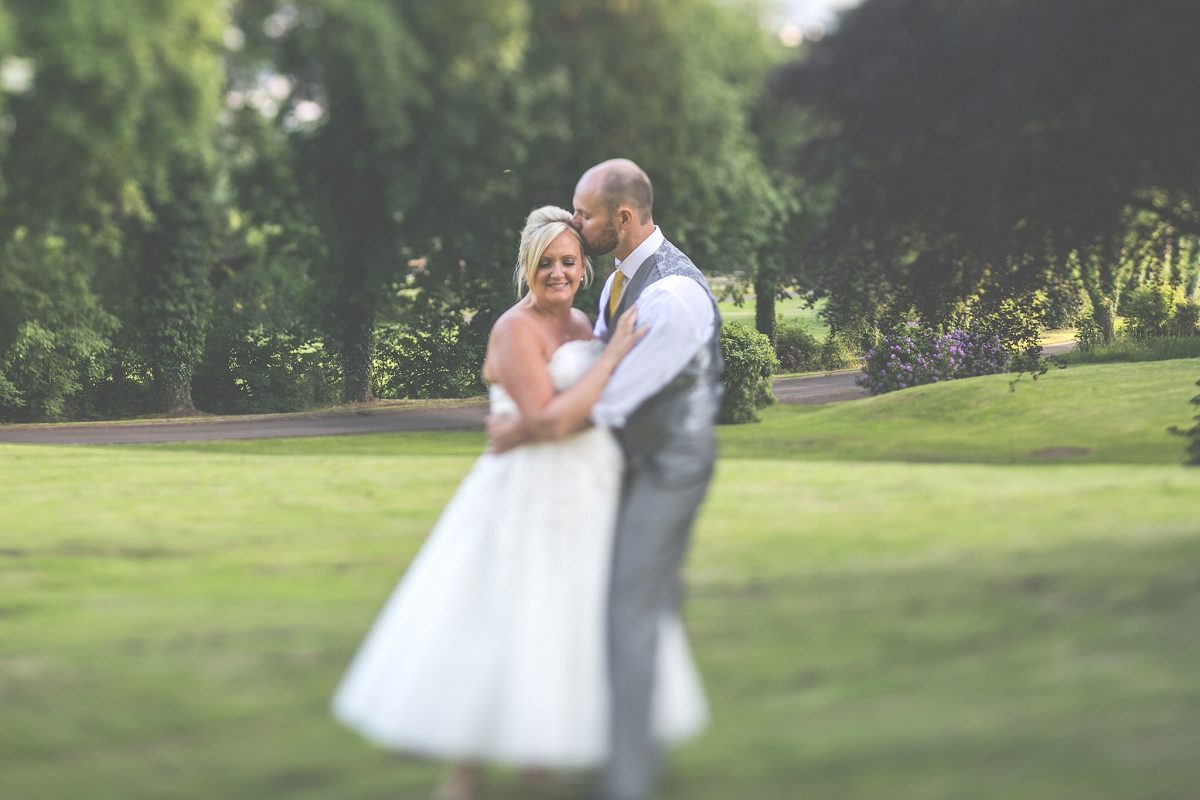 "We didn't search for long to find a photographer for our wedding as soon as we saw Rachel's work we were sold!! During our meeting with her she was very interested in finding out what we wanted from a wedding photographer and not just what she thought would be best. She took on board all our individual preferences and the photos were fantastic. I'm not very comfortable in front of a camera, however she made me feel at ease throughout our wedding day and captured the day perfectly. All my wedding guests have commented on how discrete she was throughout the day and how professional she was. I have recommended to her to many of my friends, particularly those in the wedding industry. She is a brilliant photographer whose work I cannot praise enough. Thanks Rachel xx"
– Rhian and Grant (19/6/15)
"I loved Rachel from the start. From the very first contact she was warm, engaging and definitely someone I wanted to be part of our special day. She was also happy to drive all the way to Lincolnshire for it. Her photographs speak for themselves but for me the best thing about her, is that on the day, she was calm, she ran the schedule, she understood the family dynamics and seemed to capture everything. I would recommend her a million times over."
– Linsey & Tim (20/6/15)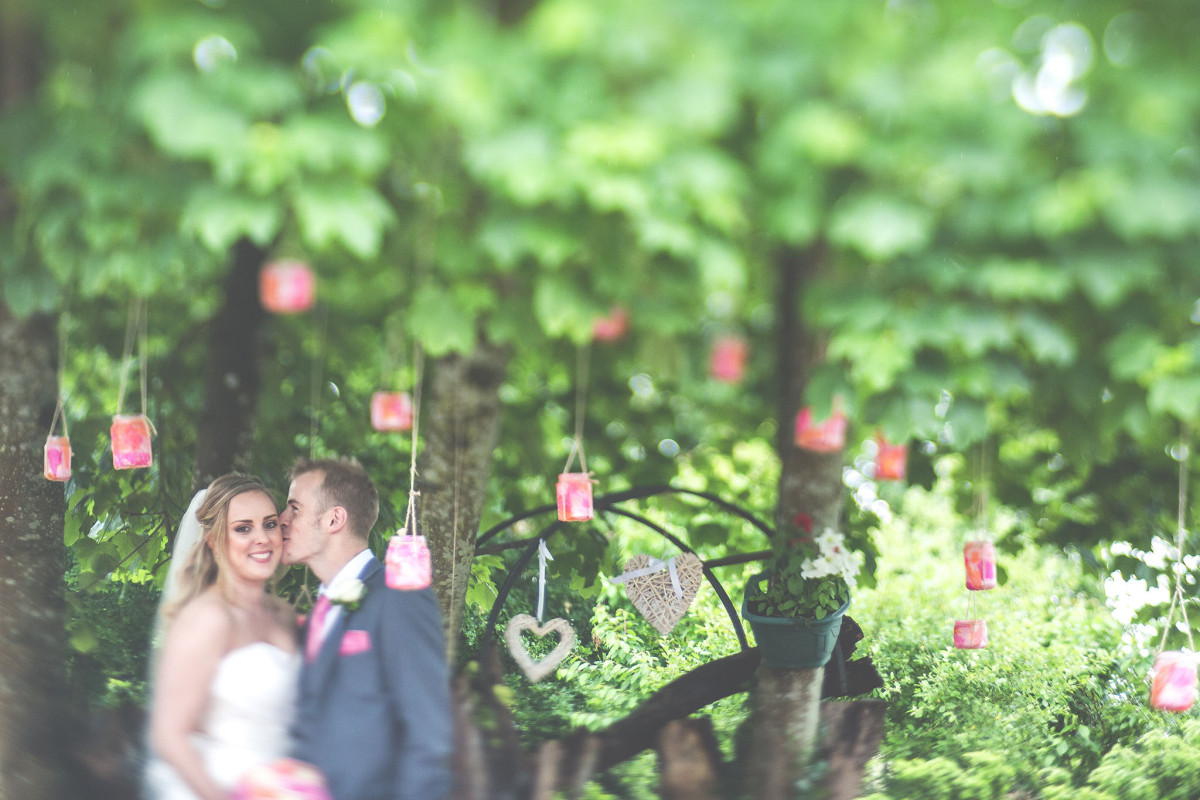 "From meeting you professionally at a couple of weddings we both worked at, when it came to deciding our photographer for our wedding, there was no question to who we were going to have! Our save the date shoot was so much fun and although cleaning the mess up we made was a marathon task -it was worth it!! – And our wedding pictures, what can I say… we couldn't have asked for more, you captured every single moment perfectly (even risking having a telling off in church ) so thank you so much again and can't wait to work with you again soon!! Xx"
– Sara & Ken (13/6/15)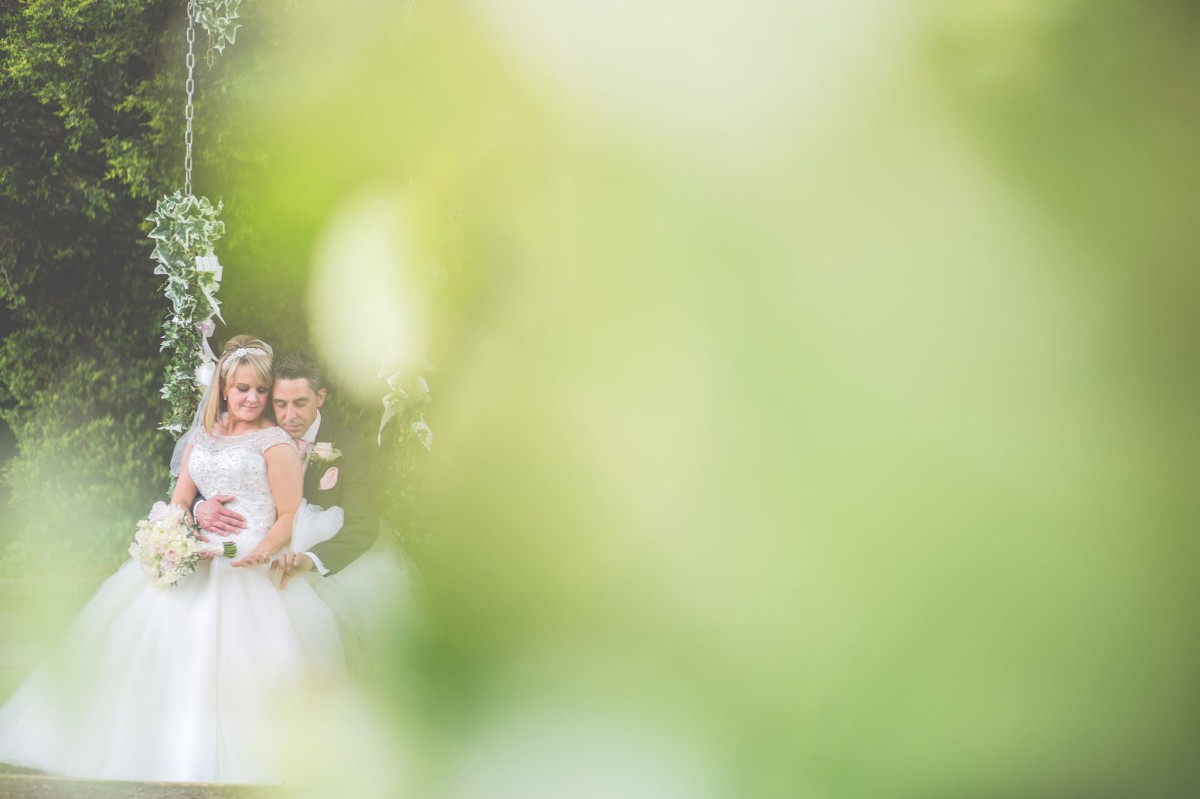 "We knew from the moment that we met Rachel that we wanted her to be our wedding photographer. She is thoroughly professional, warm, friendly and fun to be around. Our wedding photos truly are incredible and we can not recommend Rachel highly enough to any prospective bride and groom! She captured our special day perfectly and we have so many beautiful memories to treasure. All in all, an amazing day and an amazing photographer! Lucy & Ian xxx"
– Lucy& Ian (31/5/15)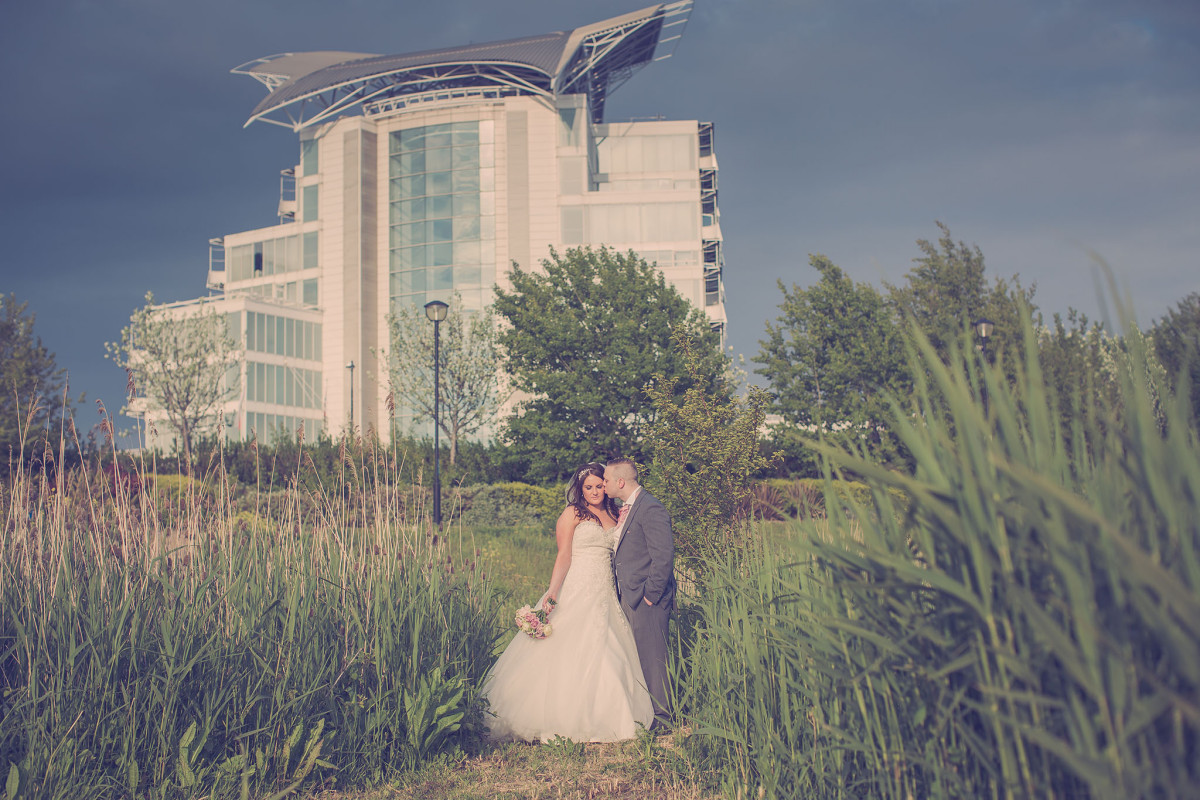 "First thing we did after booking the church and venue was book you! Best decision ever! Thank you sooo much for your amazing photos and for helping me throughout the day! Would advise anyone who has just for engaged to get in touch ASAP with you! Looking forward to seeing rest of pics! Thanks again x"
– Ceri & Lewis (23/5/15)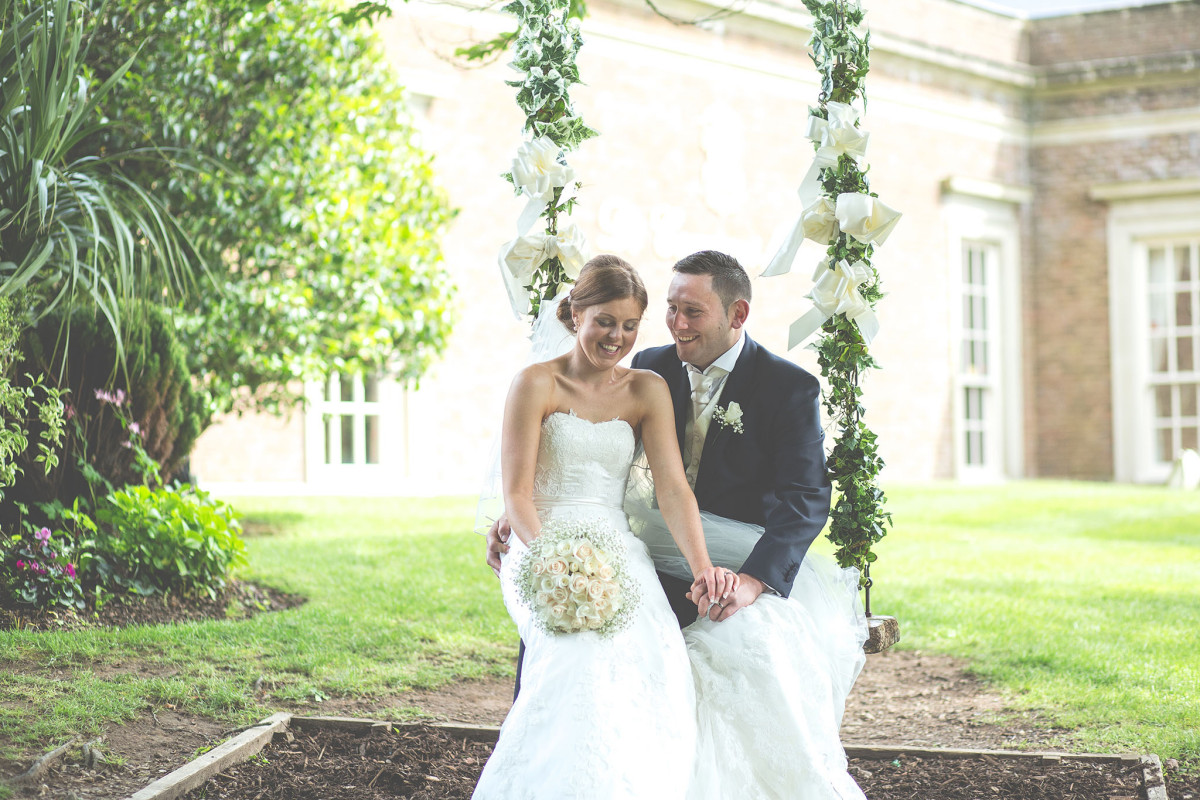 "I would just like to thank Rachel for being apart of our special day! She made everyone feel relaxed and ensured the day ran as smoothly as possible,whilst also delivering natural gorgeous photographs of an amazing standard! She was everything we wanted and more, I would highly recommend her!"
– Laura& James (30/5/15)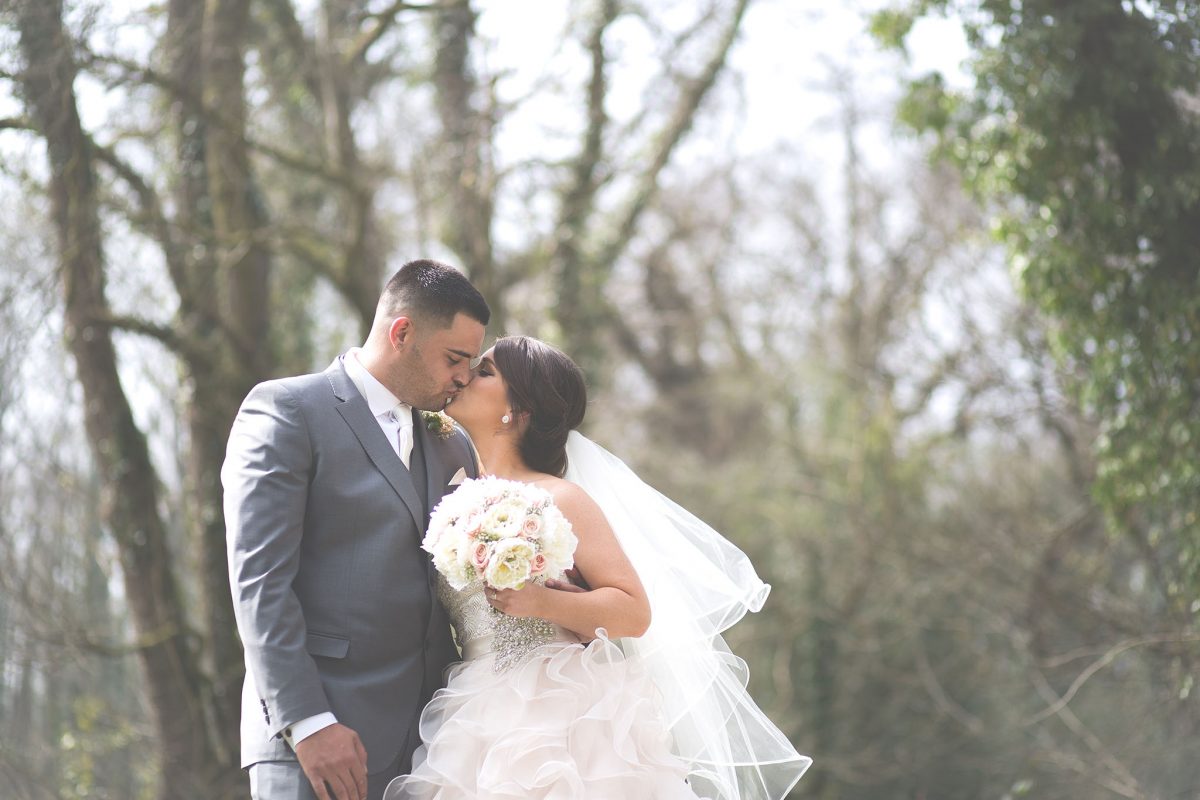 "I really can't speak highly enough of Rachel. She photographed our wedding just over a year ago at Pencoed House. When we received our photos, they were absolutely amazing, totally exceeded expectations and she captured our day just perfectly. Rachel was professional at all times and her service is second to none. She genuinely cares about you and ensuring you have the most amazing wedding day and helped out with mine so much, from recommending trusted suppliers to helping chase up the wedding car on the day (which was late). Rachel really does go above and beyond. She took the time to get to know us as a family and I think this showed in the photos, it was a pleasure to have Rachel at our wedding and I will be forever grateful for the gorgeous photos and the way she captured our day. Thanks Rach"
– Lauren & Daryl (10/4/15)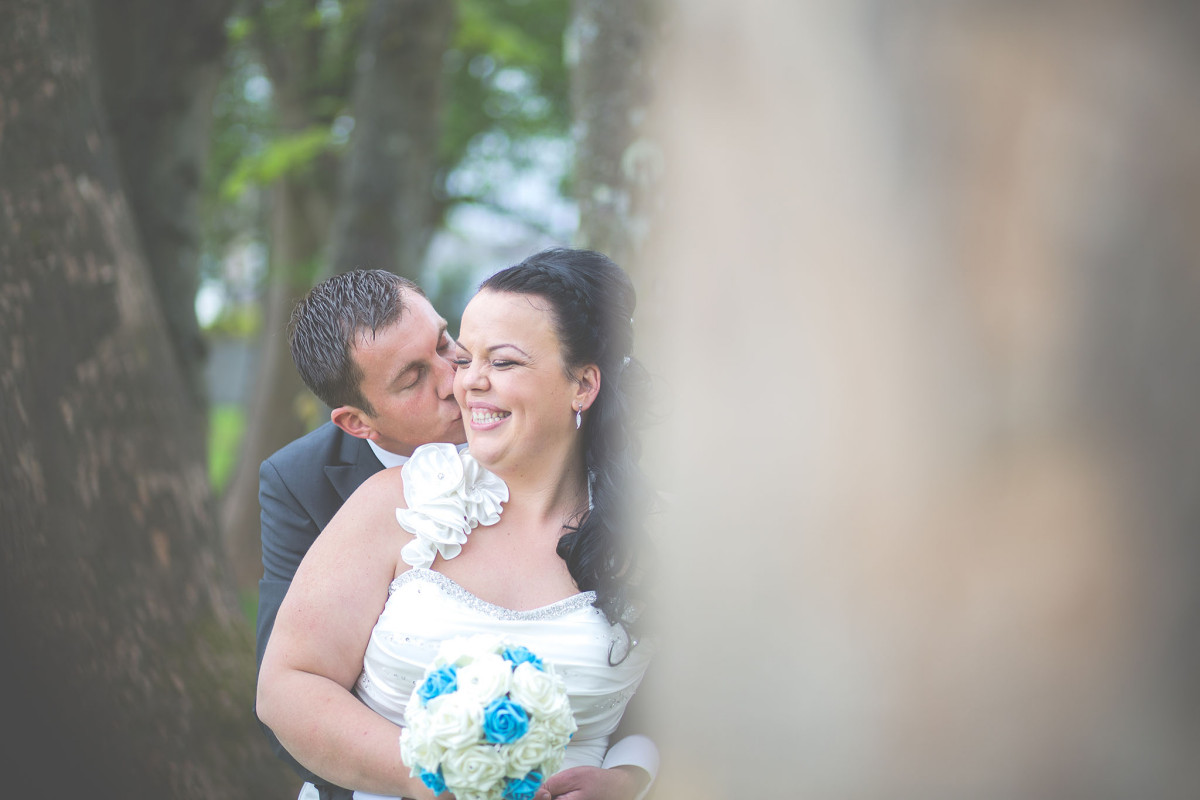 "Well what can I say…. my husband and I are very overwhelmed with how Rachel has captured the magical essence of our day. I can honestly say that these are the best photos I have ever had taken and ones that we will cherish forever and hopefully share with our children and grandchildren one day. So thank you very much xxxx"
– Jodie & Dave (24/4/15)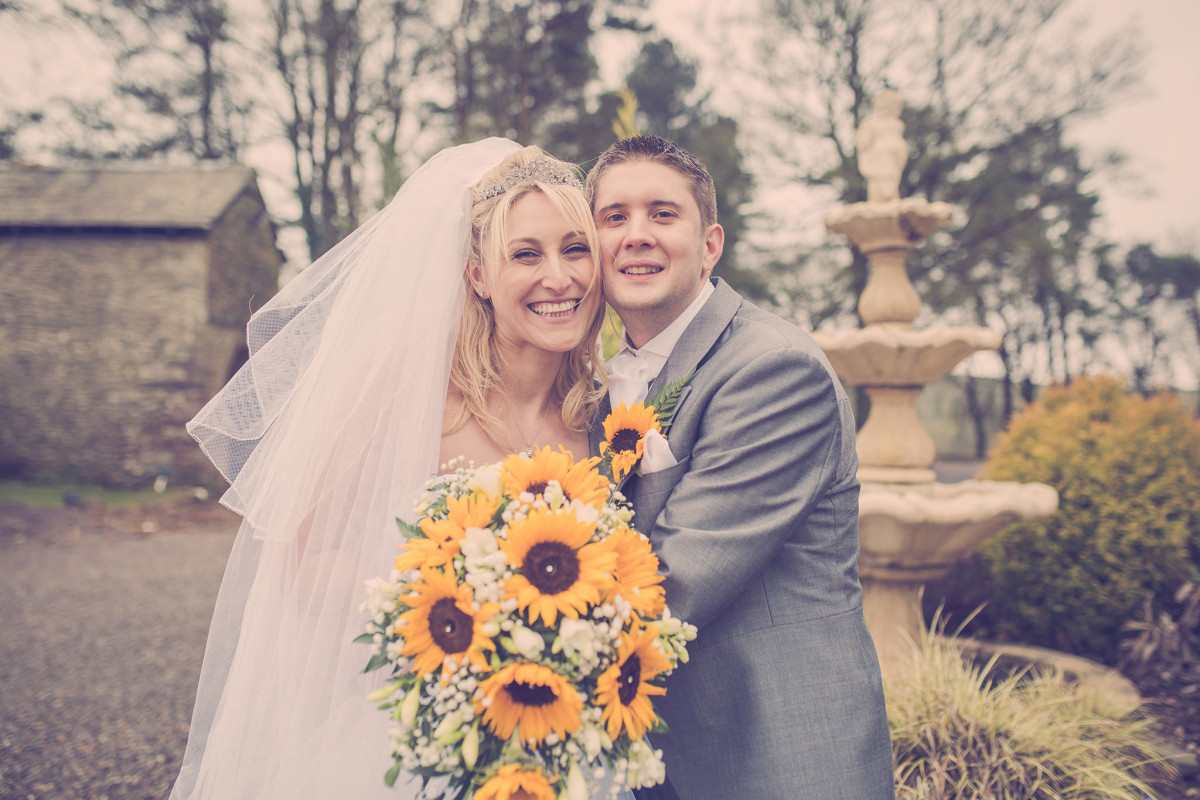 "Rachel, was our wedding photographer in March. I had met Rachel at a wedding Fayre and instantly built up a great rapport. Then when Rachel came to our house my now husband kyle just said book her now please. So we did and thank goodness. Our engagement shoot was lush, such a lovely romantic day. Then the wedding well, it was chaos in my parents house and nothing phased Rachel, she took photos with out us knowing sometimes and these are actually great! My 6 year old niece decided to be Rachel's model in the house which was lovely. Then the boys at the church, their flowers were all wrong and Rachel was so professional and sorted all 8 ushers and the groom out before I got there. The weather was not great but this did not matter, we had lovely photos outside and in. Rachel is so friendly and pleasant and just super professional. The photos are awesome, from the presentation box they come in to the lush USB stick. I cannot recommend you enough. You made our day so super special. Thank you very much xxxx love Mr and Mrs Parker xxxx"
– Caroline & Kyle (28/3/15)
"We have the absolute pleasure of writing this review for Rachel Lambert Photography. We can not express enough how amazing she has been throughout our wedding plans, the wedding day/evening and once our wedding day had been and gone. She has been so thorough, precise and perfecting every part of our wedding and Pre-wedding photos by capturing all of our special moments. Rachel made us feel very relaxed, confident and at ease when taking our photos. We had a lot of fun on our pre-wedding photo shoot too. Rachel has such a love and such a talent for photography and it really shines through every image. We are so very happy, overwhelmed and feel so lucky to have found Rachel Lambert Photography as we could not have asked for more for better photos. I will always recommend Rachel to friends, family and any future bride and groom to come. Thank You Rachel! ☺️ x x x Ceri & Kev x x x"
– Ceri & Kevin (8/5/15)
"Fantastic photographer who makes you feel completely relaxed and gets amazing results. Highly recommended and can't wait for the big day!"
– Louise & Matt (11/4/15)
"I am SO happy with my wedding pictures. Rachel is such a lovely person and she put me and my husband (who hates his picture being taken) at ease. I didn't even notice her taking pictures most of my wedding day and she's captured all the little moments that were special to me. And some I would have missed. I can't recommend her enough to people."
– Areesha & Rhys (7/3/15)
"Rachel was a pleasure to have at our wedding, half the time me we didn't even know she was there and she took some amazing shots. She works really hard! I would recommend her to anyone"
– Dawn & Anthony (6/3/15)
"Well where do you start, your work is amazing, both myself and husband were truly blown away with the quality of each photo. You captured our whole day perfectly and each photo is natural and simply beautiful. I will definitely recommend you to future bride to be friends. You should be very proud of yourself and your work . Thank again xx"
– Kayleigh & Ryan (20/2/15)
"I am in love with my photos! Rachel was extremely patient with my children who were quite energetic! Not only an amazingly talented photographer but such a lovely person! We felt completely at ease, had a lot of fun and the results are just beautiful! Thank you so much! Highly recommend!"
– Helen & Family (21/2/15)
"Rachel thank you soooo much for the support you gave us on our wedding day. Nothing was too much trouble for you and everyone was saying how nice you was. The photos you have done so far are truely amazing and thats not even half of them. we will forever be grateful and i cant wait to see the finished product xxx Thank you xxx"
– Ceri & Neil (20/9/14)
"Hyia rach, Iv just had a chance to sit down and look at our pics, they are amazing, I love them and can't wait to get them put in an album. Thank you so so so much, brings back so many lovely memories of our big day. The effort you put in hasn't gone unnoticed and love the way you captured the expressions on many peoples faces . Your such a lovely person and so professional keep up the hard work your bloody amazing at what u do!! Be in touch after Xmas for album thanks again xxx"
– Leanne & Michael (16/8/14)
"Absolutely amazing photographer! Have only seen some of my photos but love the ones I have seen can't stoop looking at them. Would recommend to anyone who is looking for outstanding photos and excellent service. Forgot to do the star rating! Definitely 5.xx"
– Kelly & Gavin (13/8/14)
"Rachel, how can I ever thank you enough for taking the most fantastic photos and capturing some of the most important moments in my life in such a fantastic way. Everyone has commented on how beautiful they are. Not only were the photos amazing but you were also. You were so prepared on the day and always there with a bottle of water when I needed a drink or some lip gloss when I failed to take my own! You helped out a lot and I really appreciate it. You are amazing and I would advise any future brides to pick Rachel Lambert as their wedding photographer – you'd be stupid not to!!! Thank you again so much!xxxx"
– Emma & Phil (27/7/14)
"Fantastic photographer! Rachel has captured our special day beautifully, every shot tells part of the story and we will treasure them forever. Outstanding, friendly and professional service, would highly recommend to anyone. We simply couldn't have hoped for better, thank you Rachel Xx"
– Katie & Daniel (28/7/14)
"Absolutely fantastic photographer, we love our teaser pics and can't wait to see the rest. Our engagement photo book was amazing and everyone commented on it. Definitely recommend Rachel for any type of photo shoots you want x"
– Delyth & Mark (2/8/14)
"The best, funniest and most professional wedding photographer in the world! Rachel's photographs capture each moment amazingly and with the intimacy, humour and sincerity that was present at the time. She is from a family of photographers and is a master of her craft! Rachel managed the guests in a non-intrusive way, capturing planned images and candid images with the same distinction and professionalism. Rachel is very friendly and both my wife and I now count her as not just the talented lady who photographed our wedding but as a true friend! Highly recommended."
– Sarah & Rhodri Day (19/4/14)
"Thank you for all you did to make our wedding day wonderful. You were so much more than a photographer – we simply couldn't have hoped for anyone lovelier. You are a true star"
– Emma & Mark (30/11/13)
"Had an amazing experience with Rachel, so lovely and professional. Fab service!! Photos amazing too!!!!"
– Carys & David (5/10/13)
"Everyone has said my photos are the nicest wedding photos they have ever seen!! such an amazing photographer xx"
– Myfi & Daniel Clark (17/8/13)
"Thank you to the best photographer ever, you have been amazing over the past 2 years i feel like i've known you all my life and that you are one of my best friends, you've been so helpful and patient and full of lovely advice from start to finish"
– Haley & Jon (3/8/13)
"I am so glad we had you as our photographer, you are so friendly and down to earth. Our guests loved you as you were fun and happy but still did your job to. Our photos are just outstanding"
– Katie & James  (6/7/13)
"We would like to take this opportunity to thank you for everything that you did for us before, on the day and after our wedding! We could not have wished for a better photographer; you captured every single detail of the day in a beautiful, candid and unique way"
– Sarah & Chris (23/3/13)